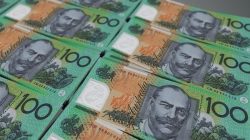 Two workers at a Lynbrook automotive servicing business have been back-paid $7089 in wages after intervention by the Fair Work Ombudsman.
One of the employees was a full-time clerical worker who was underpaid ordinary hourly rates under the Clerks Private Sector Award 2010. The other worker, a casual labourer employed only during the summer holiday period, was underpaid their ordinary hourly rates under the Manufacturing and Associated Industries Award 2010.
After an audit request by the Fair Work Ombudsman, the business audited the workers' full employment periods and made back-payments.
It comes as 21 workers across Victoria's Gippsland region have been back-paid more than $21,000 in wages and entitlements.
In one matter, six cafe workers in Warragul, including a teenager, were underpaid $8749 after the employer incorrectly classified the employees.
The workers were repaid after the Fair Work Ombudsman intervened and informed the business of its obligations under the law.
In Leongatha 13 full-time employees were underpaid after their employer failed to update wage rates following the annual July increase to modern awards.
Despite underpayments of as little as 47 cents per hour, the failure to apply the updated wage rates led to a total back-pay bill of $6027.
Acting Fair Work Ombudsman Kristen Hannah said the employing businesses were on notice that future breaches of workplace laws would not be tolerated.
"Business operators can become overconfident and as we have seen, this can lead to mistakes like forgetting to pass increases applied in the annual wage review or paying your workers at the incorrect level within the modern award," Ms Hannah said.