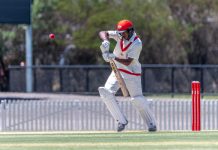 Ashley Chandrasinghe won't be forgetting Saturday's golden day in a hurry. The rising 18-year-old Swan not only became the latest player to make his first...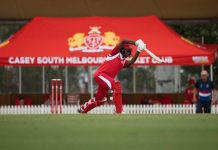 As the years go on, and talented Casey-South Melbourne opening batsman Ashley Chandrasinghe continues to develop his game, he's going to be a tiring...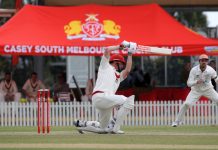 Luke Wells is building some sort of record for Casey-South Melbourne in the Victorian Premier Cricket competition. The stylish Sussex left-hander's leadership and presence at...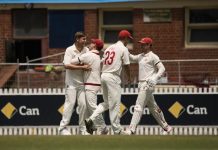 Talk about a testing weekend for the Casey-South Melbourne bowling attack in Victorian Premier Cricket. The Swans were unable to defend 329 against a St...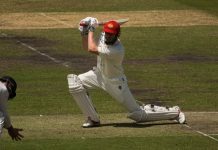 Make no mistake about it, Casey-South Melbourne are one of the in-form batting groups in the competition. And that isn't just within the first XI...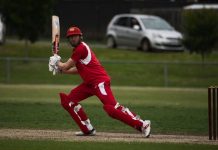 There was always inevitability about it. Luke Wells and game-breaking centuries just simply go hand-in-hand. When the left-handed overseas pro strolled to the Schramms Reserve...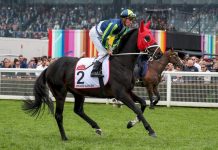 This is not a mirage - Cranbourne has a runner in the 2019 Lexus Melbourne Cup. Mirage Dancer finished little over a length behind winner...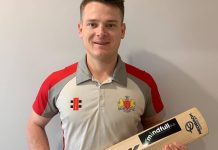 By Nick Creely Jordan Wyatt is doing everything he can to make a difference. One run at a time. And not just to help his side win...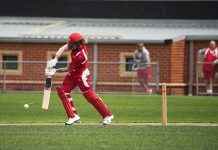 By Nick Creely The indicator of a maturing side doesn't always come down to how often they win. It often comes down to how they lose,...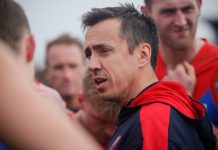 As the newly-appointed coach of the Casey Demons, Sam Radford thrives on the improvement of his players. He's always loved the game - as a...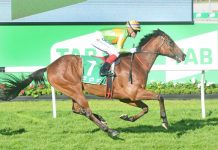 By sports editor Russell Bennett "He's not that big, but he's got a mighty big heart." That was the fitting race call that echoed down the...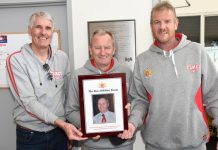 It wasn't the start that Casey-South Melbourne was hoping for from an on-field perspective. But the opening round of the Victorian Premier Cricket season on...