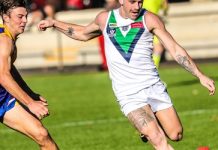 OUTER EAST FOOTBALL NETBALL COMPETITION REVIEW - AFL VICTORIA COMMUNITY CHAMPIONSHIPS They moved the ball with precision, ran them off their feet and never gave them...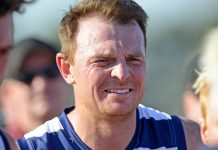 AROUND THE GROUNDS SOUTHERN FOOTBALL LEAGUE The Southern Football League took on Riddell District Football League (RDFL) at Romsey on Saturday and in a controversial ending,...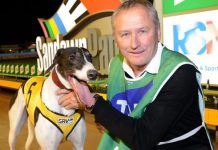 Last year's Sandown Cup winner Tornado Tears showed why he is regarded as one of the most exciting stayers of his generation with a...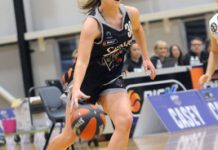 In a weekend that saw all four Casey Cavaliers' Big V teams suit up on the road, three teams came away with key wins,...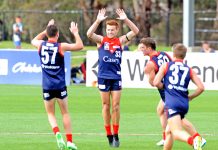 By Hayley Wildes After a poor Round 1 performance against Box Hill, the Casey Demons responded emphatically on Saturday afternoon, demolishing North Melbourne by 54...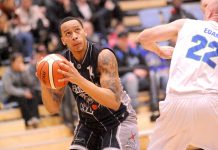 By Hayley Wildes The Casey Cavaliers continued on their winning ways in Round 3 of the Big V basketball season. The Championship men claimed a win...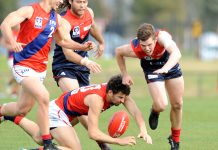 By Hayley Wildes The Casey Demons fell agonisingly short of VFL glory last season and will be looking to go one step further in 2019. In...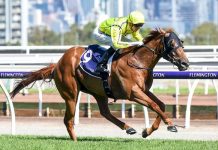 The world's richest 1600-metre race – the All-Star Mile – is set to take over Flemington Racecourse on Saturday. Boasting a $5 million prize pool,...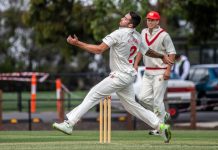 Highly respected cricket coach Brian Keogh is back at Casey-South Melbourne, after the Swans announced on Thursday that he will be returning to the...
By Nick Creely "I don't think we've put together a complete package of a performance yet, with both bat, ball and in the field, yet...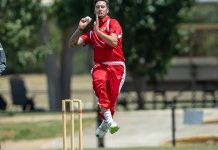 By Nick Creely Courtesy of a searing Nathan Lambden spell and composed half centuries to Lachie Sperling and Jordan Wyatt, Casey-South Melbourne has started off...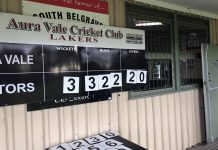 By Russell Bennett What happened at the Narre Warren East Reserve on Thursday night could best be described as like a real-life game of Stick...