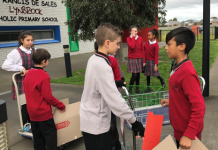 Lynbrook's St Francis De Sales Primary School has collected baskets of food to help the needy. During term two, students gathered about 800 food items...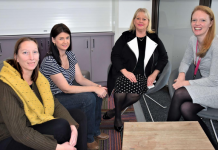 A new support group dedicated to carers is being established at the Lynbrook Community Centre, thanks to a partnership between the City of Casey...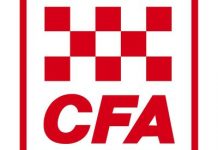 Firefighters were called to a house fire in Junction Village where pregnant woman was taken to hospital with smoke inhalation on Wednesday 17 July. The...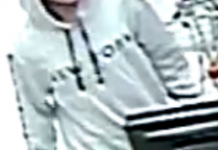 Police are appealing to the public to help identify a man who may assist their enquiries following a theft in Cranbourne West on 23...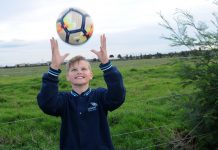 Cranbourne North residents are finally rejoicing in their fight to keep their promised sports field at Tulliallan Estate. It comes after residents were furious with...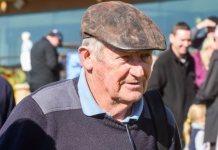 A veteran horse trainer and racing stalwart is in hospital after reportedly being kicked by a horse at the Cranbourne Training Complex (CTC) on Friday...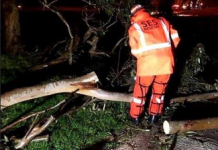 Heavy downpours damaged roofs and brought down trees last weekend (13-14 July), with 19 calls for help made to Narre Warren State Emergency Service. Narre...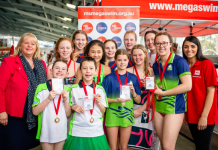 Seven steadfast teams have raised more than $11,000 during a 24-hour multiple-sclerosis 'mega swim' at Casey RACE in Cranbourne East on July 13-14. Up to...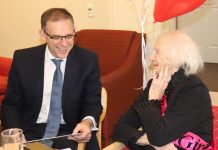 A Lynbrook woman has celebrated a milestone, notching up a century since she was born in 1919. Mary Phyllis Gratwick-Sarll celebrated her 100th birthday at...
A 30-year-old man was arrested following the alleged theft of an excavator in Cranbourne West on Monday morning, 15 July. Dandenong police were at an...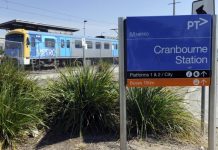 Just over one service, on average, was abruptly cancelled on Cranbourne train line every day in June. New figures, released by Public Transport Victoria on...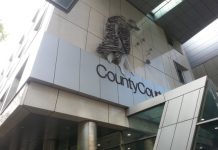 An ice-addicted South-East tradie who broke into a number of homes, stealing a car, electronics, jewellery, and other items totalling about $250,000 has been...