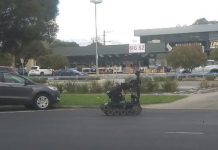 Police have given the all clear after responding to reports of a suspicious item located at Aldi in Cranbourne this afternoon, Tuesday 9 July...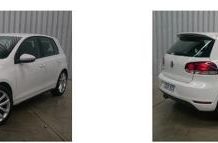 Police are appealing for public assistance and are hoping to speak to the driver of a car who failed to pull over for police...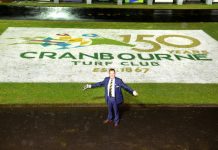 Cranbourne Turf Club is in the running to take out the Country Racing Victoria Club of the Year award. Ballarat Turf Club, Kyneton and Hanging...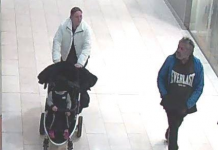 Police are looking for a man and woman who may be able to help with their inquiries over an alleged theft of knives in...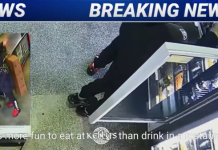 A bottle shop in Cranbourne is offering a prize for anyone who can help solve a liquor theft. It comes after three males with a...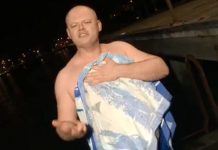 It was dark, dangerous and extremely cold. But that was never going to deter a Cranbourne North man from plunging into the ice-cold waters at...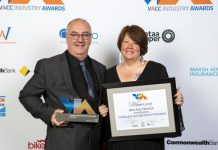 Cranbourne Auto Electrical and Mechanical has been crowned Best Auto Electrical in the 2019 VACC Industry Awards. On Saturday June 22 at a glittering ceremony...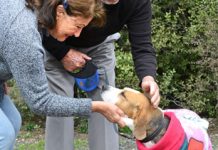 An elderly couple has been reunited with their dog Millie after she was taken during a car theft in Blind Bight on Saturday 22...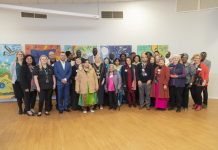 City of Casey councillors were joined by community members in Cranbourne East to celebrate 10 years since the establishment of the Wall of Global...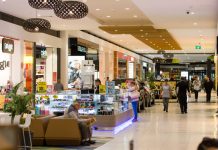 A distraught Cranbourne family is desperate for the return of a mobile phone that contains precious photos of their father who died recently. Ryan Stokes...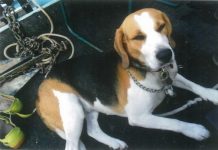 Millie the dog, who went missing when her owner's vehicle was stolen in Blind Bight, has been found safe and well. Police will reunite Millie...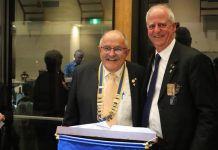 Garry Luxford has taken the reigns at the Rotary Club of Cranbourne, in a ceremony that celebrated the past year and looked forward to...