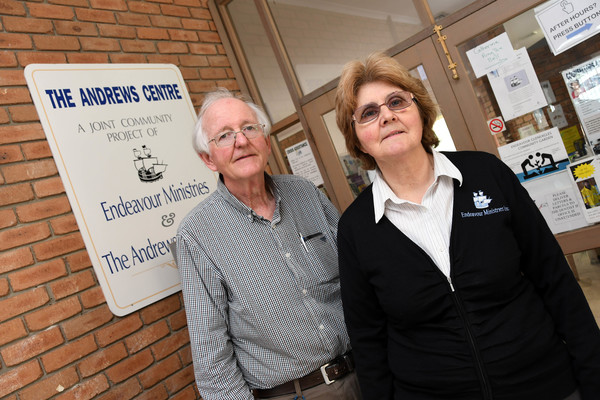 By Brendan Rees
A Casey charity that helps vulnerable people has been given a lifeline after it was on the verge of shutting its doors.
The Andrews Centre, a not-for-profit which operates in Endeavour Hills, has entered into a new four-year funding and services agreement of $70,000 with Casey Council.
The funding will assist with general running costs and provide Endeavour Ministries, which runs the centre, with the option of employing a part time administrator to assist with grant seeking to ensure its long-term sustainability.
In September, the centre which leases a building on Hanna Drive in Endeavour Hills, was told the landowner wanted to sell the property.
For the past 20 years the Andrews Foundation, a philanthropic trust, has paid the rent for the Andrews Centre building – however this funding would cease as soon as the lease finished at the end of this year.
The centre spends about $250,000 each year to provide counselling, food vouchers, educational programs, crisis payments, legal advice and more.
With no other options, the Andrews Centre turned to council for help.
The Andrews Centre's chief executive Judy Martin said the centre was "absolutely delighted" and "extremely grateful" with council's help.
"The only option we were left with was to try to purchase the building. We are still looking at ways that this can be done.
"The funding from the City of Casey will help us greatly with the ongoing operational and service expenses associated with the work we do."
Councillor Rosalie Crestani said the centre was at a "cross roads" and was pleased the funding would be able to alleviate the demand for services the centre was experiencing, and allow volunteers to continue the "incredible work they do."