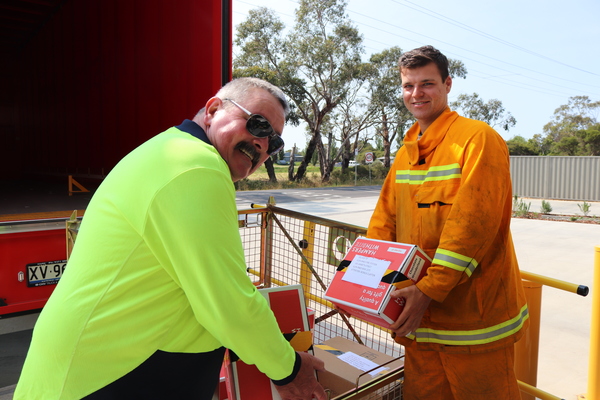 By Danielle Kutchel
Care packages containing food and other donations are on their way up north to the fire affected areas of New South Wales, thanks to the efforts of a Cranbourne postie and his mates.
On Tuesday 17 November, an Australia Post truck left Skye Fire Brigade and headed for Glen Innes on the Northern Tablelands of New South Wales.
Shaun Robyns, who works at Cranbourne Post Office and is a volunteer fire fighter with the Skye Fire Brigade, helped organise the transport for the donations.
Mr Robyns, who has been a postie for 20 years and a firey for 10, said the brigade had met earlier this month and decided to send care pakcages to a brigade doing ittough up north.
Glen Innes was chosen as it has been one of the hardest hit areas.
Once the donations were collected, the brigade knew they need to arrange to get them there.
"Working for Australia Post, I knew they'd do it. I fired off an email to my boss and the rest has happened!" Mr Robyns said.
The packages are expected to arrive at their destination later this week.
Mr Robyns said he also had a message for his comrades in uniform up north.
"Everyone down here is very aware of the pain and suffering that they're going through, and though it's just a simple gesture, we want them to know that we're thinking of them," he said.