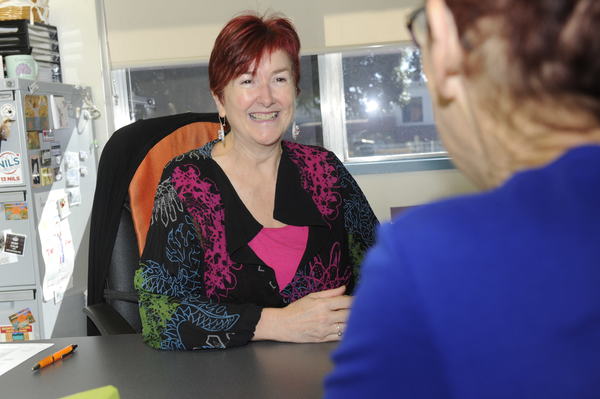 By Brendan Rees
Two not-for-profit hubs helping the Casey's most vulnerable are struggling to cope with demand and will work closely with Casey council to discuss details of newly funded sites.
Casey North Community Information and Support Service's lease has expired with their tenure uncertain while Cranbourne Information and Support Service needs to expand its floor space.
Casey mayor Amanda Stapledon successfully moved a motion at a 3 September council meeting proposing interim accommodation measures for the two hubs.
Council will find ways of funding Casey North CISS's request to relocate from Victor Cresent in Narre Warren to a larger office in Verdun Drive in Narre Warren – with a pledge of providing more than $1.3 million over five years including refurbishment and rent.
Another $1.3 million from council will aim to upgrade the old shire officers and post office building in Cranbourne which connects the existing Cranbourne CISS building – allowing it to more space.
"These problems need a solution and cannot wait five years or more," Cr Stapledon said.
The two hubs, which offer referrals and crisis support services were "growing beyond capacity," she said.
"Years of growth have put pressure on these information and support services and their buildings are too small to keep up with the demand.
"We acknowledge the absolute fantastic job that they do," Cr Stapledon said.
Cranbourne CISS's executive officer Leanne Petrides, said her service was "incredibly grateful" for council's support.
"Most people coming to CISS receive assistance for more than one matter, and the need for our services increases annually," she said, adding their service helped nearly 35,000 in the year to June.
"With an extended facility, our one-stop-shop capacity will increase; we will be able to offer a free community meeting space, and expanded service delivery such as family violence services and services for refugees.
"Additionally – we have outreach services co-located with us who also see clients for crisis housing, counselling and other specialist services," Ms Petrides said.
Ms Petrides said they had limited space with no capacity to hold meetings, deliver services each day, or store essential items.
"This is wonderful news for our local community and we thank the mayor, councillors and the various council staff for all their work on this project."
It also said the Cranbourne project was less urgent due to the tenure security of the council owned building.
Council says future building options will be explored while the interim measures were in place.
A report is expected to come back to council in December.
Casey North CISS has been contacted for comment.