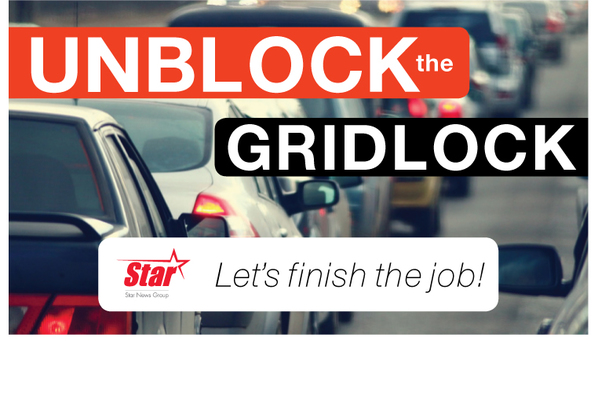 By Cam Lucadou-Wells
For many commuters, there's unfortunately no avoiding the notoriously choked arterial, the South Gippsland Highway.
Even when Mark Lanyon leaves home at 7am, his work commute from Noble Park to Lyndhurst is overwhelmingly congested.
Within 20 minutes, he reaches Dandenong Bypass. Then the last few kilometres via the Bypass and the South Gippy takes at least another 20 minutes.
That's on a good day. At worst, the trip has taken Mr Lanyon 100 minutes.
The afternoon peak on the highway starts as early as 2.30pm, when the early-morning shift workers head home.
"You're just going nowhere and just burning fuel.
"By the time you get to Greens Road, you're just finished."
Mr Lanyon believes the highway's bottlenecks need to be eliminated.
It needs to be widened to three lanes "all the way to Cranbourne" – replicating the recent upgrade of the Pound-Abbotts roads section.
The level crossing boom gates near the intersection of Princes Highway also has to go.
For Greg Hardy, it's hard to nominate which of the five or six arterials are worse on his way from Cranbourne to his Keysborough workplace.
In the afternoons, he grinds to a halt on the South Gippy as it floods with traffic from the adjoining freeway.
"It's annoying as hell.
"Sometimes you're sitting there stationary for five minutes at a time, doing nothing."
Mr Hardy hopes that the completion of the Thompson Road upgrade will take traffic off the highway.
Kerry Ford's commute from Cranbourne to Mentone takes up to two hours on weekdays. On Saturdays, it's usually just 35 minutes.
"By the time you get home, it's like working a 12-hour day."
Over the week, it can be up to 20 hours extra on the road.
"I try to use my NavMax every day to try to get an edge – it will pick up if there's any accidents and I'll try to get another way.
"But it doesn't matter which way you go – the traffic still banks up."
Ms Ford says better public transport would entice more commuters out of cars and onto trains.
"I don't think the roads have grown as fast as the developments have.
"I've lived all over Melbourne and I've never encountered traffic like it.
"I wouldn't have moved out here if I knew it was that bad."
Leanne Chapman travels to Vermont via a 20-minute crawl on the South Gippy.
Some drivers are diverting from the highway through Lynbrook estate to try to push in further up the congested stretch of road.
"There's more and more people starting to do it.
"It's not fair for the residents who live there."
The problem is there's no real alternative route, none that are any quicker at least.
"They're opening up more new estates and they haven't got the roads fixed or the train lines fixed.
"It's got ridiculous."
To nominate your least favourite road, go to our poll at https://starcommunity.com.au/competitions/14-08-2018/ublock-gridlock-reader-poll/