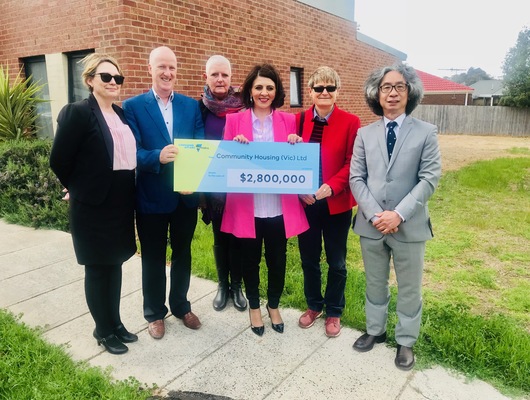 Twenty long term affordable rental homes will be built to accommodate low income families in housing need at Lynbrook.
The project, announced on Wednesday 10 October by the Minister for Consumer Affairs, Gaming and Liquor Regulation, Marlene Kairouz, is expected to be completed by 2020.
The development will feature three one-bedroom units, 14 two-bedroom units and three-bedroom units.
Funded under the Victorian Property Fund, the units will be designed, developed and managed by Community Housing (Victoria) Limited (CHVL), part of Community Housing Ltd (CHL) Group, Australia's largest not for profit community housing provider that already manages a number of social housing properties in the City of Casey.
"At CHL we are delighted to be partnering with the government to deliver these much needed affordable housing properties in Lynbrook that are centrally located, close to public transport, schools and shopping complex," CHL's Managing Director Steve Bevington said.
The City of Casey is the most populous municipality in Victoria and with that has come a significant housing shortage with a reported waiting list of more than 4,000 individuals or families in the Southern Metropolitan Region.
"City of Casey is one of the fastest growing LGA's with an increasing demand for long-term affordable housing so this announcement is very timely and will increase the amount of available properties in the area," Mr Bevington said.
"We'll be doing everything we can to get this project finished as quickly as possible."
CHL is contributing the land and has been successful in its application for further support in the form of a grant from the Victorian Property Fund, which is providing an additional $2.8 million towards the development.
CHL will manage the tenancies and properties after completion in partnership with local support providers Windermere and WAYSS.
This latest social housing project comes in addition to 28 existing properties managed by CHVL in the area that were opened in 2013, and a further eight that were added more recently for women and children escaping domestic violence as part of the State Government's $50 million Rapid Housing Assistance Fund.