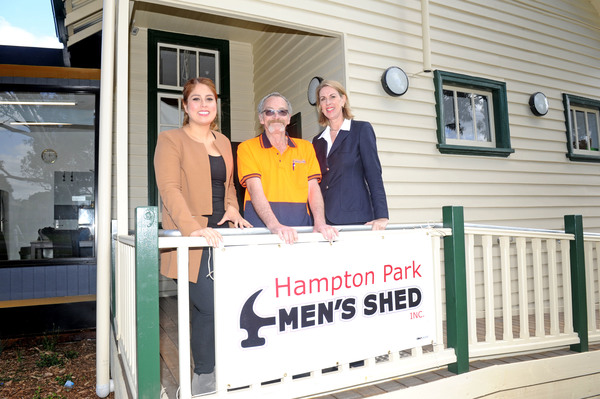 An elected Liberal Nationals Government will provide a $10,000 equipment grant for the new look Hampton Park Men's Shed.
The men's shed recently moved into the Hampton Park Primary Old School House, which was identified to be demolished by the Andrews Labor Government in 2016, before a community campaign from the Hampton Park community and the primary school alumni, saved and relocated the historic building in 2017.
Men's Sheds throughout Victoria provide a vital contribution to the community, connection with friends and maintaining an active body and mind for participants in an atmosphere of old-fashioned mateship.
"Daniel Andrews and James Merlino were more than happy to demolish this historic Hampton Park building without any regard for community groups and volunteer meeting places," shadow minister for families and children Georgie Crozier said.
"Currently the Hampton Park Men's Shed volunteers are scouring local garage sales to buy second hand tools, this grant will go towards much needed equipment upgrades for projects that benefit the Hampton Park community."
Liberal Candidate for Narre Warren South Susan Serey said, "Hampton Park Men's Shed is an essential community facility that gives locals the opportunity to meet in a positive and supportive environment and provide opportunities to support men's health, wellbeing and social interaction.
"I am looking forward to seeing what our Hampton Park volunteers can create for local children with this equipment grant for the Men's Shed in future years to come."