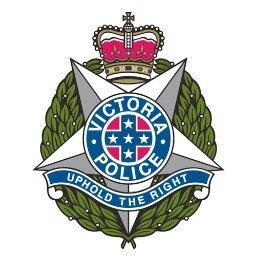 By Jessica Anstice
Thomas Adamson, 27, has been sentenced to jail for 13 years over a crash which killed a mother and daughter in Cranbourne East last year.
The unlicensed, drink driver was travelling at 159km/h before killing Mei-Li Dai, aged 44, and Xinyu Yuan, aged 14, as they were leaving parent teacher interviews at Lighthouse Christian College.
Adamson pleaded guilty to two charges, one of culpable driving causing death and driving whilst disqualified.
On 9 August, 2017, Adamson's vehicle collided with Ms Dai's vehicle on South Gippsland Highway as Ms Dai was exiting the college.
Ms Dai died instantly and Xinyi died shortly after.
Adamson was taken to the Alfred Hospital. At the hospital, a blood sample was taken for analysis and a doctor provided a read back BAC reading of between 0.0120 and 0.0165 at the time of the crash.
Earlier that evening, Adamson was working at his parents' house in Devon Meadows before going to Kelly's Hotel in Cranbourne with a friend, where they had a meal, drank beer and played the pokies.
Whilst he was there, he received a phone call from his girlfriend, asking him where he was. He had moved in with her two week prior. His girlfriend was angry with him and terminated the call.
The two men travelled back to Adamson's parents' house at around 7pm in Adamson's friends Holden Commodore. Adamson was driving on a disqualified licence.
He argued with his parents about his failure to meet with his girlfriend. His friend left and a short time later, Adamson left in the Holden Commodore alone.
He returned home to find out his girlfriend was not there and he did not have a key to enter.
Adamson decided to continue to drive and return to his parent's house. Travelling towards Cranbourne on South Gippsland Highway, at some point made a u-turn and headed south east back towards Facey Road, Devon Meadows.
A witness was overtaken by Adamson. The witness described his driving as "erratic".
Ms Dai had just driven out of the main entrance of the college when Adamson's vehicle struck the driver's side of her vehicle which pushed her vehicle off the road for a distance of 49.2 metres, through the wire rope barrier and into a ditch.
Adamson's vehicle continued along the road for 91.7 metres before stopping.
Adamson will serve nine years imprisonment before becoming eligible for parole.