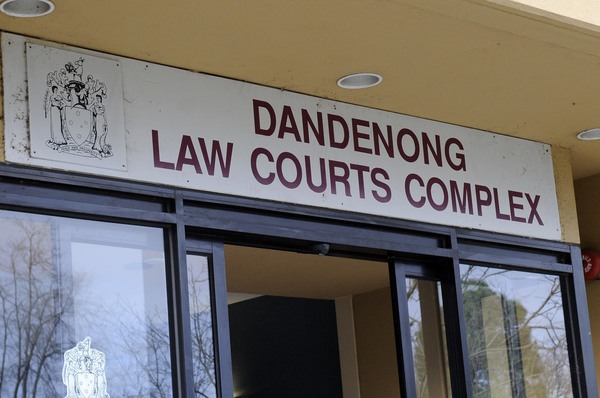 By Cam Lucadou-Wells
A man has denied he rammed a police car with a Mercedes Benz and fled in the car across a footpath in Cranbourne East, a court bail hearing has heard.
John Brendan Persoons, 38, of Cranbourne East, told Dandenong Magistrates' Court that his 19-year-old son was driving the car at the time on 2 May.
"My son rang me that day in a panic. He thinks I will take responsibility for him," Persoons told the 14 May hearing.
"I'm no longer willing to take responsibility for him.
"I have an alibi, I was nowhere near the scene."
Persoons had been identified with the support of sworn witness statements, including by the son, police alleged.
Two officers had observed the lack of number plates on the white Mercedes Benz vehicle and followed with their lights flashing, Leading Senior Constable Gregory Carter told the court.
Police parked behind the vehicle after it pulled into a home's driveway on Stately Drive.
Persoons then allegedly reversed the white sedan into the police car, and sped off by crossing a public footpath.
The car was found by police at Lawson Poole Reserve that afternoon.
Persoons was arrested at the Stately Drive house on 13 May.
He faced indictable charges including intentionally exposing two police officers to a risk to safety.
Under new legislation, Persoons faces a minimum jail period of two years if found guilty of the charge, the court heard.
He was also charged with reckless driving to cause damage to an emergency services vehicle and dangerous driving knowing that police had given him a direction to stop.
Persoons also faced pending charges of breaching parole, as well as making and using a false document, Lead Sen Const Carter told the court.
In opposing bail, police described Persoons as an unemployed drug user with an extensive criminal history. He was extremely likely to reoffend to fund his lifestyle, Lead Sen Const Carter said.
Persoons told the court he had suitable accommodation, was seeking drug rehabilitation and "trying to do all the right things".
"I'm not a criminal out to cause any harm. Drugs have been the cause of it, Your Honour."
Magistrate Jack Vandersteen asked Persoons why he had dropped out of contact with corrections officers for the past three months.
He'd also had prior convictions for motor-vehicle theft, failing to stop for police and dangerous driving – as well as 11 counts of disqualified driving, Mr Vandersteen said.
In refusing bail, Mr Vandersteen noted the "very serious" charges, Persoon's non-compliance with his CCO and that the prosecution case was "not weak".
Persoons told the court he was withdrawing from heroin, ice and morphine.
He was remanded for a filing hearing at Melbourne Magistrates' Court on 18 May.