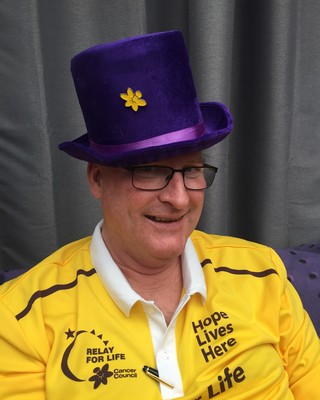 By Brendan Rees
For David Varidel, being a part of the Cranbourne-Narre Relay for Life has been truly inspirational.
The local resident, whose wife was diagnosed with a small but aggressive breast cancer, decided to join Relay for Life to fight back against cancer.
"Walking into the field was hard, I felt like an imposter because I'd not been physically touched by the cancer myself," he says. "But, boy was I wrong."
"The love, care and help provided by the relay volunteers was overwhelming, so I decided to join and see what I could do to help others," he said.
David is now encouraging all residents to come along to the launch of the Cranbourne- Narre Warren Relay For Life event next week.
The launch will enable Cranbourne and Narre Warren residents to learn more about the latest Relay For Life developments and to find out how they can support the fundraising event.
Brooke Hunter Relay For Life volunteer committee member says Relay For Life is a chance for residents to celebrate with cancer survivors, remember loved ones lost and fight back against cancer.
"We encourage all Cranbourne and Narre Warren residents to attend as in true Cranbourne-Narre fashion the night will be fun-filled with entertainment, snacks, door prizes and important information," she said.
It will also be an opportunity to raise money for Cancer Council Victoria's life-saving cancer research, prevention programs and support services, which are available to Victorians in every region.
In six years, Cranbourne-Narre Relay For Life has raised over $400,000 and the 2018 fundraising goal is set at $70,000.
Details for the launch: 7:30pm at the Casey Fields Athletics Track (160 Berwick-Cranbourne Road, Cranbourne East) on Friday 25 May. Phone 1300 65 65 85 or visit www.relayforlife.org.au
.