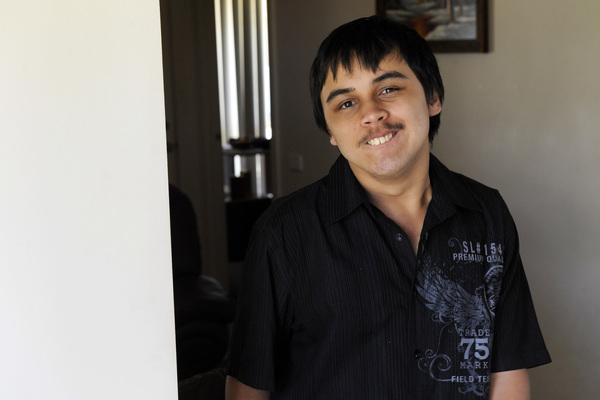 By Brendan Rees
Hampton Park's Christopher Klepacz is proving that having a disability is no obstacle to success.
The 18 year-old who has Cerebral Palsy was nominated for the Saward Dawson Community Service and Social Impact Award, one of ten categories in the Victorian Young Achiever Awards.
He said growing up with Cerebral Palsy had been challenging by ways of physical limitations but did not stop him from pushing himself harder to achieve similar goals as his peers.
"I have learned how to advocate for myself and what I would like to do with my education and the opportunities I encounter."
During his schooling years at Hampton Park Secondary College Mr Klepacz has needed to use modified equipment to work independently as much as possible, allow additional time for deadlines and balance his studies to avoid physical and mental fatigue.
"For me to be able to achieve this, I have needed to overcome barriers and difficulties such as high anxiety and utilising strategies to support myself, managing fatigue levels by ensuring I have enough energy to attend college and TAFE.
"Navigating the mainstream curriculum to ensure my success has challenged me with my complex speech needs, helping me to overcome anxiety through advocating for myself and my needs," he said.
This year will see Mr Klepacz start Year 12 as well as a Certificate III in Information, Digital Media and Technology at Narre Community Learning Centre.
The Awards aim to encourage, reward and most importantly promote the positive achievements of young Victorians up to and including 29 years of age.
Finalists will be presented and Winners announced at an Awards Gala Presentation Dinner at Flemington – The Event Centre on Friday 18 May.
Category winners will each receive a $1,000 Bartercard Account, $1,000 cash and a trophy.
One of the ten category winners will be chosen as the Victorian Young Achiever of the Year and receive a $2,000 flight voucher from Jetstar and a state trophy.