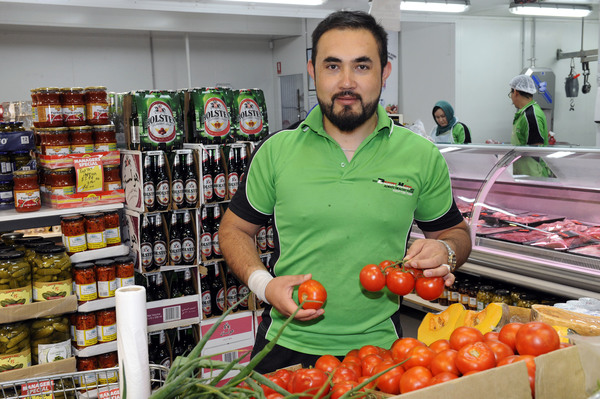 By Brendan Rees
The owner of a community-driven business in Hampton Park which supports people of all diversities has been nominated for a Victorian Young Achiever Award.
Khan Hazara, 26, who runs Dandy Mart, a grocery shop in Somerville Rd, immigrated to Australia from Afghanistan in 2009, and has now been nominated for the WFI Insurance Small Business Achiever Award, one of ten categories in the Victorian Young Achiever Awards.
"We can proudly say Dandy Mart has been supporting communities of all races and religions in the local area for all its festivals and community programs," Mr Hazara said.
"We are selling quality meat, continental deli, a huge variety of food products from international brands, fruits and vegetables and much more under one roof.
"We have customers from all corners of the world; Europe, Middle East, Asia, Australia and more. We are employing workers from different communities and races, just to proof that all human beings are the same and there are no differences."
Mr Hazara said adapting to the Australian culture was hard when he arrived in the country as a 17 year-old.
"The culture was new for me, the environment was new for me, and the country was new for me. I was completely confused.
"Today, I am a proud Australian business man dealing with 145 suppliers and have got my own company running a successful business in Australia," he said.
The Awards aim to encourage, reward and most importantly promote the positive achievements of young Victorians up to and including 29 years of age.
Finalists will be presented and Winners announced at an Awards Gala Presentation Dinner at Flemington – The Event Centre on Friday 18 May.
Category winners will each receive a $1,000 Bartercard Account, $1,000 cash and a trophy.
One of the ten category winners will be chosen as the Victorian Young Achiever of the Year and receive a $2,000 flight voucher from Jetstar and a state trophy.