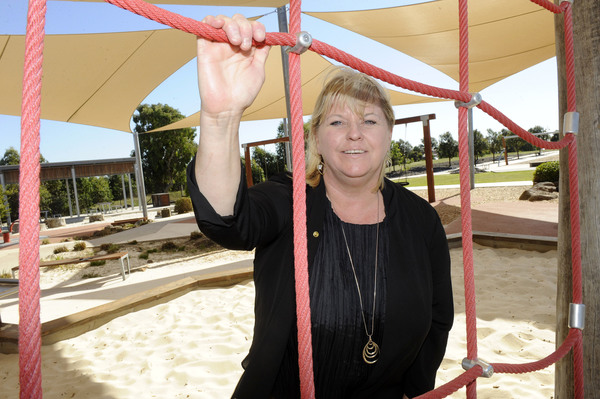 By Brendan Rees
Casey Councillors are throwing their support behind for more aids and equipment to be added at an all-abilities playground in Lyndhurst.
Cr Amanda Stapledon said it would be great to have more equipment at Livvi's Place playground so children with Autism or Asperger's syndrome could "ultimately enhance their development."
"If we had acoustic equipment it just enhances the sensory experience of all children," said Cr Stapledon.
Council will consider options such as picture communication symbol-based boards, and aids and equipment for the blind and vision impaired thoughout the play space which is located at the Marriott Waters Recreation Reserve.
An acoustic station to improve childrens play experience as well as enhance sensory and fine motor skills will also be explored.
It comes as councillors voted during a council meeting held on the 19 December to seek the advice from council officers for additional aids and equipment at the playground.
Council worked in partnership with the Touched by Olivia Foundation to deliver the playspace in 2015, designed so that children of all ages and all abilities can play side by side.
Council will use all donations received since the playground's construction including future donations to fund more equipment.
Cr Stapledon said new aids and equipment were needed, just like any sporting club or group that required upgrading or more equipment.
"It's all abilities playground ; it should have it. I would like to see it continue and add new things to Livvi's Place as the budget allows," she said.
"It's just to give them those visual cues that they desperately need in order to communicate."
Councillors also voted that any projects identified for the playground would be referred for consideration in the Capital Works Program for 2018/19.
A report will come back to Council in February.