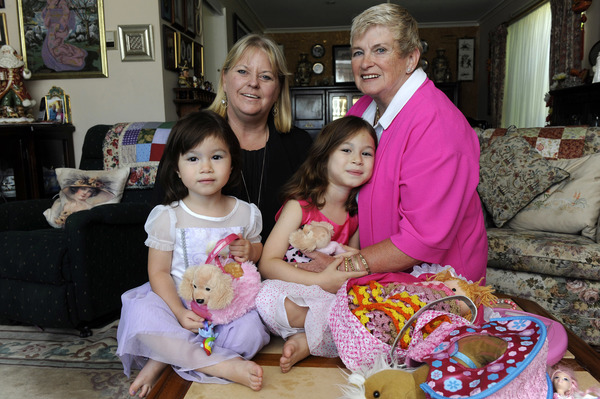 By Brendan Rees
They may go unnoticed but Casey councillors say it's time grandparents got better recognition.
Cr Amanda Stapledon said the pressure on many grandparents in Casey was phenomenal and they deserved better financial support.
"I would love to see grandparents receive financial support who have their grand kids in their care all the time," she said.
"That's something they're currently not getting. If you were to go through an agency there would be significant amount of funding to help these children and yet the grand parents are doing it for nothing."
Casey Council will explore options such as support groups, information sessions, and adequate remuneration and support for grandparents who raised their grandchildren.
An event, similar to the Ageing Positively Festival will also be considered this year that recognises the important role that grandparents hold in their families and in the wider community.
It comes as councillors voted to acknowledge the invaluable work of grandparents at a council meeting held on 19 December last year.
Council will also look at improving services, programs and support services available to grandparents in Casey through the council's website and Facebook page.
"This is about providing a one-stop-shop for grandparents to go to and by way of honouring them and what they do," said Cr Stapledon.
Dorothy Knowles, a Cranbourne resident, knows all too well the challenges faced by grandparents as it's been three and a half years since she took in her own grandchildren aged under four.
"This is my second lot of grandchildren. My first lot of grandchildren were four and seven when they came to me and they put in my care, and they were with me for seven and half years."
Ms Knowles, 76, said her son's marriage broke off and so her daughter in law came to live with her with her two children.
"They couldn't work out things between them so she's ended up staying here. It was supposed be short term but here we are three years later," she said, adding "You think at this age you're ready to sit back."
She said she ended up having to buy a bigger house for her family.
"If I didn't have this house paid for with my superannuation and my double jobs we would be paying rent and I would not be able to afford rent on an old age pension."
She said any allowance from the state government to help grandparents would be welcomed.
"How do they expect people to live? A lot of people are far worse off than me," she said.