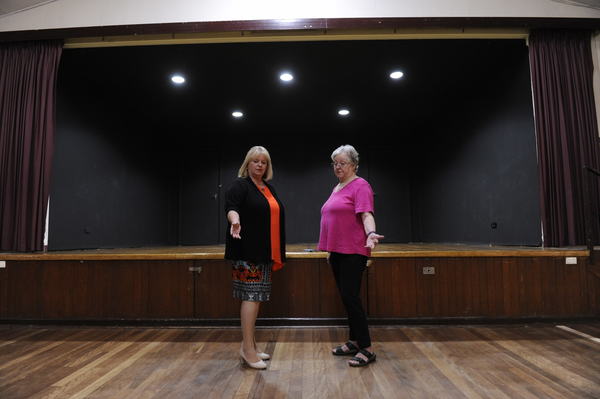 By Brendan Rees
Casey's landmark Cranbourne Public Hall desperately needs funds to "restore it back to its former glory," a Casey Councillor says.
Cr Amanda Stapledon said the hall was a "wonderful community facility" but was dilapidating and needed urgent attention.
"Council is the only one putting any money into that hall, and we need some State Government money to restore the hall back to its former glory."
Casey Council resolved at a council meeting on Tuesday 21 November to write to the Energy, Environment and Climate Change Minister Lily D'Ambrosio calling on the State Government to provide funding opportunities to restore the hall, which was built in 1973.
Cr Stapledon said a response from the State Government "was not too much to ask" given the building belonged to the Department of Environment, Land Water and Planning (DELWP).
"It's currently getting a lot of work done just from sheer blood, sweat and tears to a standard for people to use."
"It has deteriorated. It desperately needs a facelift, a new floor and new toilets be installed. It's a beautiful building, and needs so much TLC and a restoration."
A Casey Council document stated council officers had sent multiple emails and called the Deputy Secretary of Local Infrastructure office between August and October this year about funding, but "to date no formal response from DEWLP regarding council's request has been received."
Cranbourne Public Hall president Judy Davis said the hall would be closed for three weeks from Monday 1 January next year as volunteers carried out repair works.
"Our floor needs a complete rejuvenation. We're having the floor sanded back and stripped, and then re-sealed," she said.
"At the moment we're trying to bring back the windows at the front of the hall. We've had to scrap back six coats of paint."
She said upgrades to the drainage, toilets, tables and painting were needed. "We believe there's about $150 to $200,000 worth of renovations."
"It just needs some TLC to keep it and try and modernise it."
"It would be great for the people of Cranbourne because this is their hall."
Shadow Minister for Local Government David Morris said it was just "plain rude" that the State Government had not responded to the council's plea for financial help.
"It's not good enough that the council is being ignored. It's just plain rude regardless of whether there's any funding or not. The least the government can do is respond to the council," he said.
A report will come back to council in February.