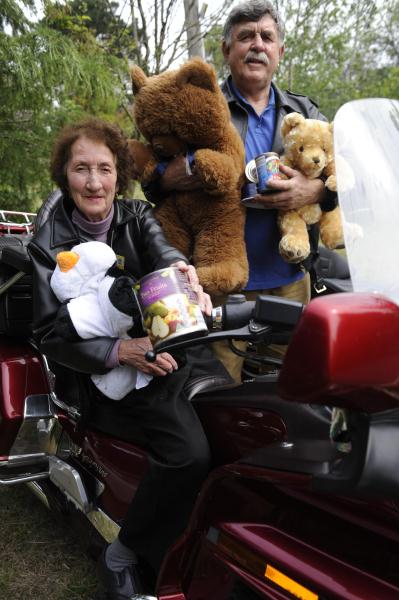 By Brendan Rees
Motorcyclists are revving up for a landmark event in Cranbourne this festive season.
The annual Cranbourne Toy Run charity run for the Father Bob Foundation will move through the streets again as organisers begin to take donations for the event.
Organiser Dale Maggs will continue the legacy of his mother, the late Barbara Maggs OAM, who helped get the event off the ground more than 30 years ago with her partner Tony Jenner.
Mr Maggs said it was important that the community donated toys, tins of food or money to those less fortunate.
"We give them pride of place at our Christmas table by giving them the opportunity to have a decent Christmas and a few toys where perhaps they wouldn't."
Members of the Cranbourne Information and Support Centre (CISC) will be ready with their trailer to receive donations at 9am on Sunday 10 December outside Bunnings Warehouse in Cranbourne, which will be distributed throughout the community before Christmas.
Mr Maggs said a lot of the donations go back to the CISC so people in the local area can benefit.
"Please help folk doing it tough, especially children," she said.
The ride departs at 9.45am sharp from Bunnings (corner of South Gippsland Highway and Thompsons Road) to the CFMEU training complex in Port Melbourne where stalls, refreshments and live music will be available.
Mr Maggs said the group collected new non-fluffy toys, non-perishable food (cans with ring-pulls), long-life milk, toiletries, new clothes and towels, and cash.
"Many riders from all walks of life are welcome to attend to support the Father Bob Foundation," he said.
"It is important that we share and that's the main thing. We've got the opportunity so we may as well give."
For more information visit the Father Bob Foundation online at https://www.fatherbobs.com.