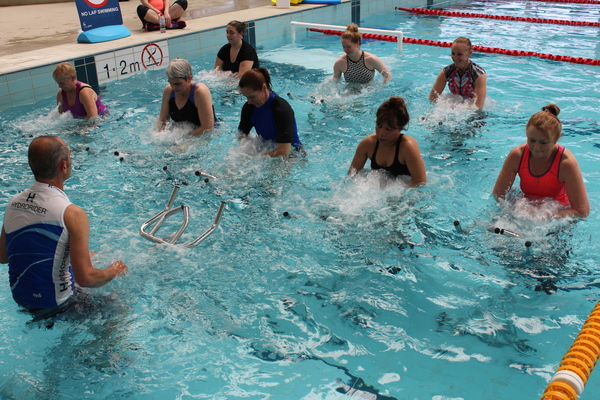 By Brendan Rees
Underwater pedalling is set to make a splash at Casey ARC in a new fitness workout.
In a Victorian first, Casey ARC is launching aqua cycle classes at the centre in the last week of October.
Aimed at fitness training, weight management, general wellness, cardiac fitness and building strength, together with cardiac and injury rehabilitation, users can take part in Hydrorider aqua cycling classes that run for 30-45 minutes.
YMCA in partnership with the City of Casey invested in the purchase of 10 Hydrorider aqua bikes.
Casey YMCA area manager Barry Harrison said the new classes were an exciting innovation and the first of their kind to be launched in Victoria.
"This is an industry-leading innovation and another way of promoting ways to better community health and wellbeing in the City of Casey. No other recreation centre in Victoria currently offers this program, and we are including these classes as part of our normal group fitness timetable, so there will be no extra cost to members," he said.
"The YMCA in Casey is proud to regularly offer something new to our members and guests."
He said aqua cycling was an excellent exercise regime for pre and post-natal women due to the reduced weight-bearing benefits of water-based activity.
He said the bikes were stable with a 60cm base and height adjustment to allow users the ability to set their bike to the optimum depth for each workout.
Casey ARC has eight qualified aqua cycle instructors, and Mr Harrison said the number and frequency of classes would be increased with demand.
"Aqua cycle classes are suitable for all ages and fitness levels, and the workout can be graded to the level required – low, medium and high intensity. There's already significant interest, and we're aiming to increase the program as awareness grows," he said.
The new aqua cycle classes at Casey ARC will precede the Australian launch of aqua yoga classes at Casey RACE in November.
For more information on YMCA group fitness classes at Casey ARC, visit caseyarc.ymca.org.au or call 9705 5000.