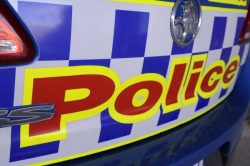 By Victoria Stone-Meadows
Two young men from Berwick faced terrifying circumstances when they were confronted by a gang of six youths who bashed and robbed them at knifepoint at a train station.
Police have been told the two young men, both aged under 18, got off an outbound train at Berwick shortly after 2pm on Tuesday 13 June when they were approached by a gang of six males in the car park.
The gang of youths, all believed to be under 18 years old, punched and kicked the two young men before producing a knife and stealing almost everything the boys were carrying.
The young men were stripped of PlayStation games and controllers they were carrying, a mobile phone, a wallet with some cash, and a jacket.
The boys who were attacked suffered no serious injuries from the assault. As soon as the gang departed and got into a train departing Berwick station headed towards the city, the two victims called police and described what had happened.
Police were able to stop the train at Narre Warren station where five of the six youths were arrested and most of the stolen property was recovered.
One of the alleged offenders was able to run in a different direction and slipped from the police's grasp.
Police are asking the public to keep an eye out for a young male about 15 years old with a dark complexion, about 175cm tall, who was wearing a dark beanie, light blue jeans, black shoes, a distinctive red belt and green polo shirt with a white collar at the time of the incident.
Anyone who witnessed the initial assault or has information of the whereabouts of the sixth young men who fled the scene is urged to contact Dan Jacobi at Narre Warren Crime Investigation Unit on 9705 3111 or Crimestoppers on 1800 333 000.