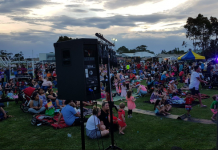 Christmas carols have hit a high note in Clyde North with more than 4,000 people flocking to the grounds of Hillcrest Christian College Oval...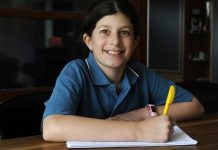 A Lyndhurst Primary School student was grinning from ear to ear after she was named the winner of a national literary prize. Grade 5 student...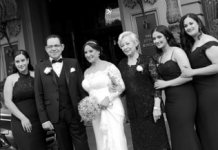 City of Casey Mayor Emeritus Sam Aziz has officially married his partner Ageya after walking down the aisle on Sunday 2 December. The ceremony took...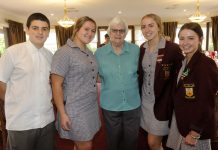 Year 11 VCAL students from St. Peter's College, West Campus have spread the Christmas cheer to Cranbourne's senior community by cooking up a storm. The...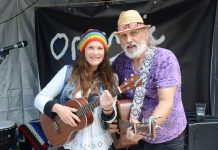 Families gathered to celebrate everything environmental at Cannons Creek on Sunday 25 November. There was plenty for the kids to do at the Environmental Festival...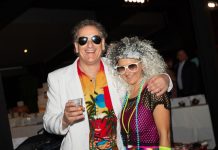 More than 300 people got their grove on during a flashback to the 80s fundraiser dinner to help disadvantaged students. Local businesses, together with members...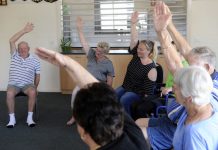 Looking for a way to turn back the age clock? Chairs have now swapped mats for a more gentle experience of yoga at Tooradin Community Yoga. "This...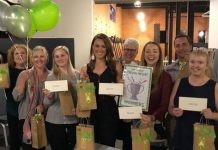 A Cranbourne business has helped raise more than $11,000 for the Alannah & Madeline Foundation during a trivia night on Thursday 15 November. Staff from...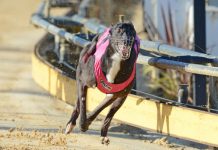 Thousands turned out for one of the busiest race meetings staged under lights at Cranbourne Turf Club on Saturday 17 November. Renowned as the biggest...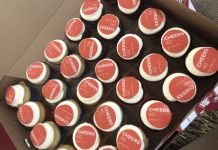 Cranbourne Park has celebrated 40 fabulous years with a party for its customers.After several years in planning, and a construction phase the Cranbourne Park...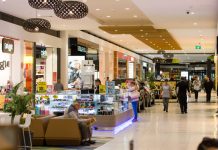 Cranbourne Park is celebrating 40 fabulous years and is inviting you to a party. After several years in planning, and a construction phase the Cranbourne...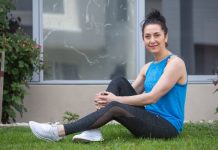 Diana Gaze is determined to break her record when races up 88 floors to the top of Melbourne's tallest building this month. The Cranbourne resident...