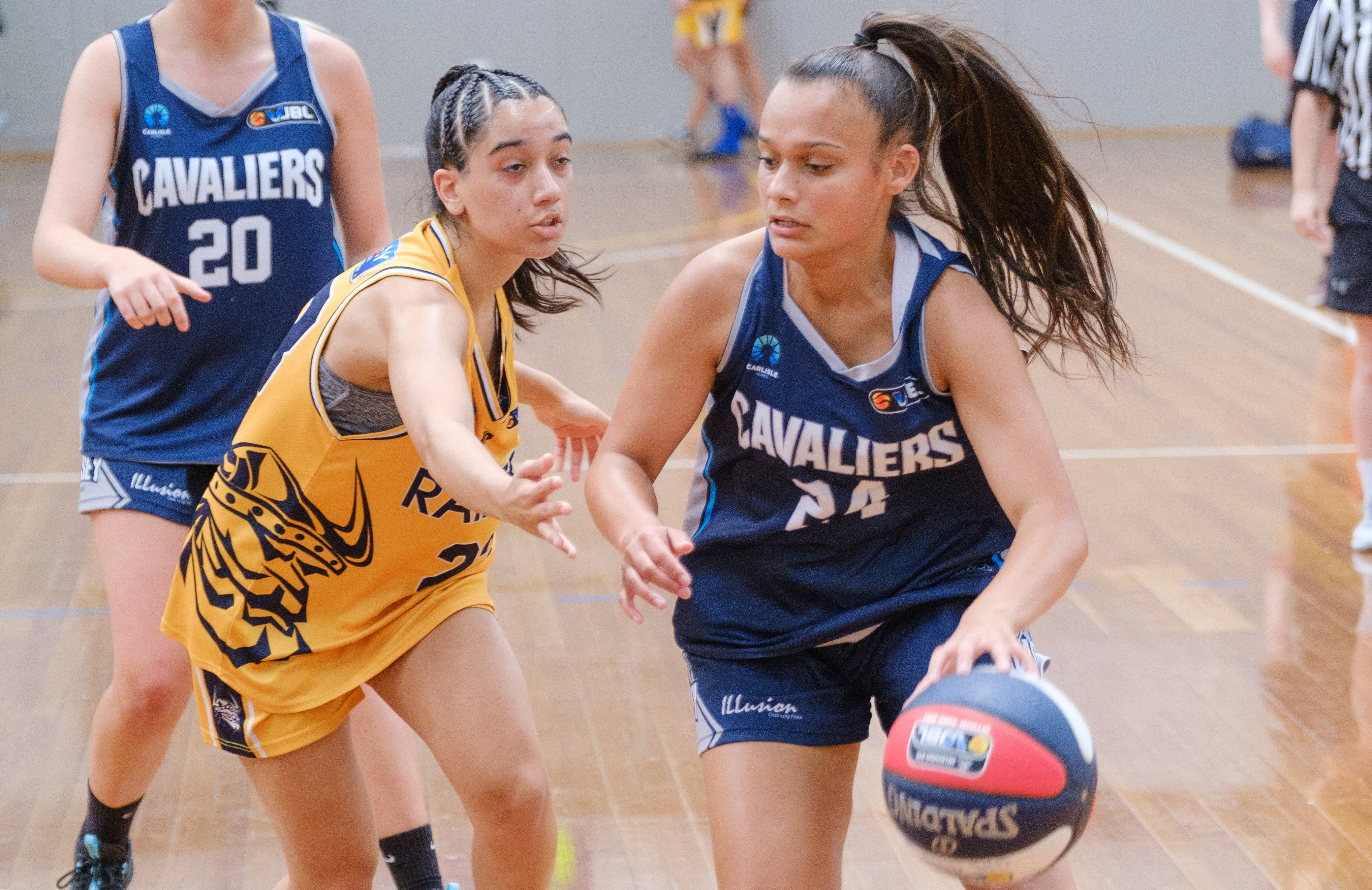 By sports editor Russell Bennett
Casey Basketball has been recognised as one of the premier associations anywhere in the state after taking out both the Basketball Association of the Year and Junior Program of the Year gongs at the recent Basketball Victoria Awards.
Casey's 2019 calendar year was nothing short of exceptional – right throughout its teams, clubs, and programs.
As an association, Casey Basketball has grown to over 7500 members, increased staffing to provide better opportunities and programs for all its members and clubs, and led the way in the VJBL and Big V basketball ranks across the board.
Casey's incredible work throughout its junior teams and programs also led to it winning the Junior Program of the Year award, as well as being named the VJBL Large Association of the Year for 2019.
Basketball development manager Darren Best and basketball development officer Mitchell Taylor were hugely influential – along with the Cavaliers' coaches – in ensuring their association took huge strides forward last year. More Cavs teams than ever reached VC level, and there was increased depth in all age groups and more young players than ever involved in Basketball Victoria programs.
In a message posted to Basketball Victoria's Facebook page, Casey general manager Tammy Bower said the Cavs were thrilled to be named the Association of the Year for 2019.
"We've worked really hard over the last few years and will continue to do so to make sure that we can offer programs for everybody within our community to be able to participate in basketball," she said.
"I'd like to thank Basketball Victoria for their ongoing support – on and off the court – over numerous years, and also acknowledging us for 2019.
"A special thanks goes to my staff, our board, committee, our clubs, volunteers, and players – really this is an award that is for everybody within the association.
"I'd like to finish up by saying these are really difficult times for everybody, and I know this is a really good time for associations to get behind each other and help each other.
"I know the last month or so I've had a lot of support from other, neighbouring associations and (I'm) just letting you that if anybody needs a hand, we're here to help so just reach out and stay safe."
Bower also spoke about what it meant for Casey to win the Junior Program of the Year for 2019.
"With so many strong, successful associations in Victoria, this is definitely something we're proud of," she said.
"Over the last few years we've put a lot of resources into our junior development and I think our athletes are really starting to see some results now.
"I'd like to thank our staff, committee, coaches, team managers, and most of all our athletes as I know how hard they work on and off the floor.
"We're continuing to engage with our athletes and coaches as, with this difficult time, we don't know how long we'll be out for, but at this stage we just want to make sure we're all ready, as much as we can be, to get back on the court."