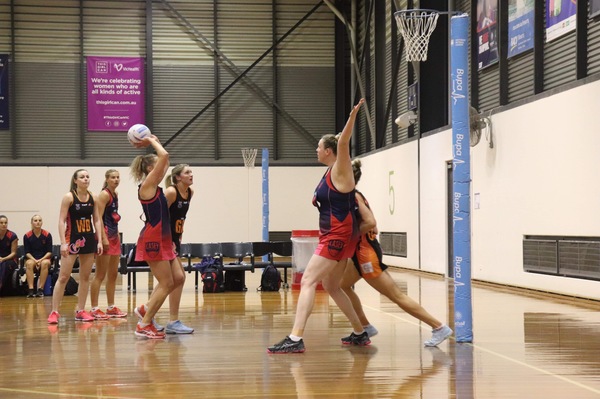 By Romy Stephens
In what continues to be a breakthrough season for Casey, the club has made it through to the Victorian Netball League preliminary final after a solid 70-54 win against North East Blaze on Wednesday night.
Both sides proved to be on a mission from the first centre pass. Regular-season results and ladder standings were quickly forgotten as teams were completely aware that anything's possible during a final.
Despite a tussle throughout the first quarter, it was the Blaze that got off to the best start by taking a one-goal lead into the second term.
But the experience of the Demons' side proved vital in progressively clawing themselves back and taking the lead.
Once they hit the front, there was no turning back. The Demons built throughout the rest of the game, extending their lead by five goals at half-time and 16 goals by the final siren.
Some vital intercepts from Christie Hillberg during the second quarter were instrumental in helping her side change the tune of the game. She continued to make her mark as she moved into centre during the second-half and, with the help of some brilliant feeding into the ring, she was the best on court for the Demons.
As per usual, goal attack Erin Bell directed traffic in the attacking end. Her class and experience helped guide the younger, inexperienced players through the entire 60 minutes.
Fresh off her performance with the Adelaide Thunderbirds, goal shooter Emma Ryde was once again a strong target in the goal ring.
Meanwhile, a strategic shift of Shannon Blackman into wing defence helped disrupt the Blaze's attacking line. Blackman worked well with Karli Foster and Demi Woodlock in defence, with all three players improving as the game went on.
The Demons will now turn their attention to the preliminary final against City West Falcons.
The Falcons lost 67-65 in an absolutely thrilling semi-final against Geelong. With scores tied up at 56 all after the final siren, extra time would decide the two sides' fate.
In the end, it was the Cougars who held their nerve and edged past the Falcons by two goals.
The preliminary final between Casey and City West will be played at 7pm on 7 August at the State Netball and Hockey Centre.