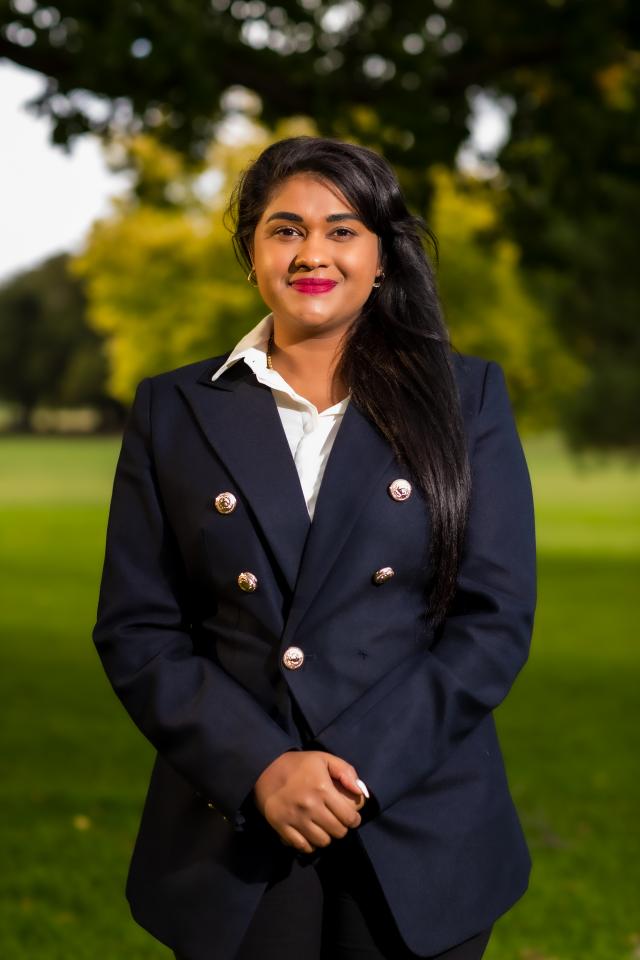 By Marcus Uhe
Newly elected member for Holt Cassandra Fernando will make history as the first Sri Lankan-born member of Australian Parliament.
Ms Fernando and her family moved to Melbourne from the island nation in 1999 when she was just 11 years old and settled in the South East, an area already rich in cultural diversity.
The former union organiser and pastry chef said she hoped to be a voice for those in a similar boat to her who may have felt under-represented or unheard over the years.
"I put my hand up to run as the Labor candidate because I want to be a voice for our community, essential workers and all Australians like yourself and me," she said.
"As a migrant and a woman, I know too well the difficulty of not having someone to be a voice for you. I know too well the difficulty of not being represented at the decision-making table.
"As I have lived through these difficulties, they have guided me into the person I am today.
"It is an honour to be first Sri Lankan-born member of Parliament and an honour to be among many Labor members elected who make Parliament more representative of Australian society.
"I want to be an example for every Australian to believe that they and their children can be parliamentary representatives one day."
Ms Fernando is also one of 14 new women joining Parliament for the first time, along with fellow Labor candidate Dr Michelle Ananda-Rajah in Higgins and high-profile independents in Monique Ryan (Kooyong) and Zoe Daniel (Goldstein).
With a Certificate III in Education Support and Diploma of Hospitality, Ms Fernando has put her educational support training to use as a volunteer at AMES Australia (Adult Multicultural Education Services) providing tutoring services for migrants, refugees and youths from non-English speaking backgrounds.