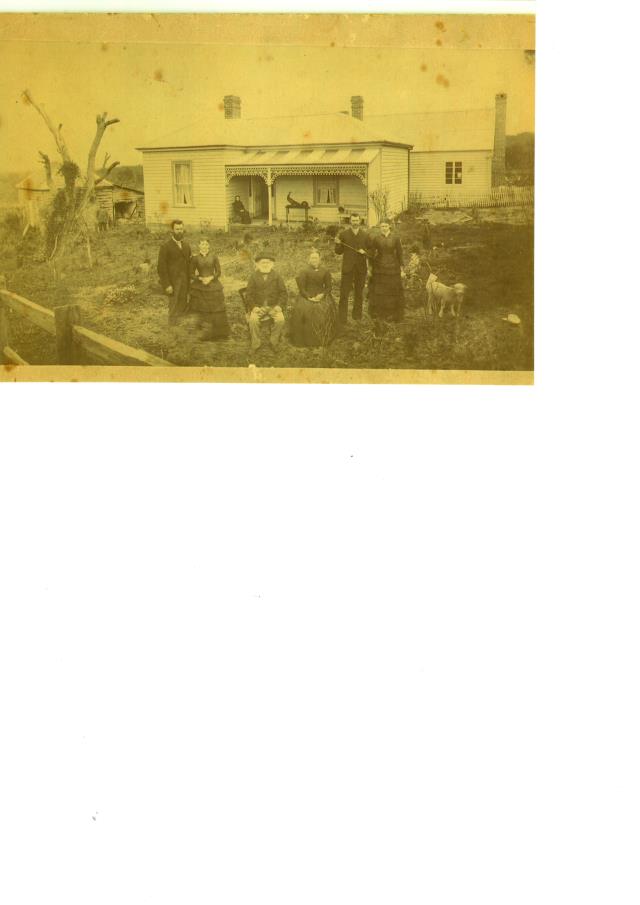 Ken Browne Reserve in Guilford Crescent Narre Warren stands in honour of a former councillor who was instrumental in establishing a national cancer register and converting Lysterfield Lake into a park for community use, as NEIL LUCAS explains in his latest look at the significance of place and street names in the region.
Kenneth (Ken) Rutherford Browne was born on 28 August 1915 in Elsternwick.
Ken's father Thomas Anthony Browne (known as T.A. Browne) was a keen and knowledgeable horticulturalist who wrote columns in gardening magazines and was a regular expert on Melbourne radio providing advice to Melburnians regarding issues in their gardens.
Thomas was employed at Watters & Sons (which advertised as Seed Merchants & Nurserymen) where he worked for many years ultimately being appointed as manager.
This business promoted its knowledge "in every phase of horticulture", offered advice and horticultural hints to all. The headline in the Advocate Melbourne on 3 May 1928 stated: "We most prefer to know just what you most want to know".
Thomas was the one responsible for giving the advice sought by the customers. The 60-page Garden Guide put out by Watters in 1928 listed- vegetables, flowers, trees and shrubs, fruits and berries, pages were devoted to choice flower seeds of the newest, in annuals and biennials, and country patrons were advised how to profitably invest shillings or pounds in the purchase of seeds, bulbs, shrubs, trees, and seedlings.
Young Ken Browne came to share his father's interest in horticulture and at the age of 14 years was taken on at Watters as a junior nurseryman. Alas that employment did not last long due to the Depression and Ken's position at Watters could not be sustained.
A family friend offered Ken an opportunity hunting rabbits for their skins up at Dundonnell in the Western District. After a year or so chasing rabbits in the bush and helping on the sheep farm, Ken returned to his former position at Watters.
The Browne family had moved to Caulfield and it was there as a young man he met a young lady Jean Petterd, who visited family friends nearby.
Jean shared Ken's love of horticulture with two consequences – she also obtained a position at Watters, and later she married Ken at Christ Church South Yarra on 11 November 1939. Jean made a great success of her employment at Watters and was appointed as manager of their plant shop in Degraves Street.
During the 1930s Ken and Jean were appointed as managers at the Nicholas nursery in Auburn. This was a private nursery operated by the Nicholas family and its purpose was to propagate and produce plants and trees for the Nicholas family's properties around Melbourne.
The Nicholas family is best known for its product Nicholas Aspro which was developed during World War I by George Nicholas. He and his brother Alfred built a very successful company and were able to be very philanthropic in the Melbourne community.
Alfred had a keen interest in horticulture and established a number of gardens using a range of plants, some of which he imported and grew on at his nursery in Maurice Street, Auburn. The gardens established and maintained by Alfred and George included the family's Burnham Beeches in the Dandenongs (now Alfred Nicholas Gardens), Carnbrae in Auburn, and George's property at Mt Macedon which was reputed to have one of the best collections of rare plants in Australia.
After their marriage Ken and Jean moved into a house they had built in North Balwyn.
Ken's father Thomas had retired from Watters and with his wife Florence had purchased a property at Upwey where he continued his interest in horticulture importing seeds from overseas and propagating plants.
Ken and Jean decided to also move to a rural setting and in 1942 purchased a 20 acre (eight hectare) property at Narre Warren North in McKenzie Lane on which they intended to establish a nursery.
The house on this property had been built by James Bickford Moysey for his family in 1885. James and his wife Susannah had immigrated to Port Phillip in 1844 and established a farm at Beaumaris.
Following some success at the diggings during the 1850s gold rush, James returned to Beaumaris and continued farming there until he purchased the land at Narre Warren North in 1881.
On this new property he and Susannah, with their children, established an orchard and a dairy herd. A number of other owners held the property following the Moyseys and prior to the Brownes – one of whom may have been a Mr McKenzie whose name was taken for the road, McKenzie Lane, which provides access to the Browne property.
Ken and Jean moved to Narre Warren North in 1943 and their daughter Robyn was born several years later. They developed their nursery there growing on plants that Thomas had produced at Upwey and propagating their own stock which was sold to the public who visited their nursery or by mail order.
An advertisement in the Weekly Times in November 1950 read as follows –
ARISTOCRATS OF THE GARDEN
THE NEW ZEALAND HOP BUSH,"Dodonaea," an excellent purple leaved evergreen with attractive foliage, 5/ each.
LITHOSPERMUM. – A lovely carpeting plant, produces a mass of bright blue bell-shaped flowers, 4/6 ea.
VACCINIA, and extra showy shrub of the Blueberry family, produces a mass
of Mush Lily of the Valley-like flowers with grand autumn foliage, 4/6 ea.
COLLECTION of 4 Dwarf Ericas, Including Scotch Heather, which are ideal for grouping. Grow to 18 Inches. Waxy pink Erica, Golden foliage Heather, Purple flowering Heather, White or Lucky Heather, 4 for 8/6.
ROCKERY RHODODENDRON- "Racemosum," produces a mass of delicate pink flowers and considered one of the best of the species, 9/ ea.
CHINESE BEAUTY BUSH. – "Kolkwitzia." Introduced from China and acclaimed the perfect deciduous hardy shrub. Graceful sprays of pink foxglove-like flowers with orange throat transform the plant into a fountain of pink loveliness. 4/6 ea.
GARRYA. – "The Catkin Shrub," a choice winter shrub, produces its cream and green pendulous flower abundantly. 5/ ea.
BOUVARDIA. – A small shrubby plant, produces a mass of richly perfumed
flowers In attractive clusters during summer and autumn, 4/8 ea.
ROCK ROSE. – "Cistus," brilliant and hardy dwarf shrub for sunny positions. "Sunset" mauve pink. "Brilliancy." red, two of the best sorts.
Strong plants, 4/6 ea.. or 2 for 8/.
WOODLAND RHODODENDRON "Ponticum." The hardiest of all. Will grow among trees and in open lawn. Color, soft mauve with spotted throat. Free flowering and hardy anywhere. Strong plants. 4/ ea.
VIBURNUM BURKWOOD clusters of waxy pink and white flowers, sweet
fragrance, and autumn tinted foliage, 3/6 ea.
PRICES INCLUDE POSTAGE.
KENNETH BROWNE. NARRE WARREN NORTH, VIC.
Ken ceased his horticultural business in the mid-1960s and began a new career as a landscape designer and gardener. He undertook most of his work developing gardens mainly in the leafy suburbs of Toorak, North Balwyn, Kew and Mt Waverley.
One of his continuing clients was Golden Fleece which had Ken design layout and plant the garden areas around its service stations. The physical demands of this business saw Ken retire in the early 1970s.
In early 1974 the local Council (City of Berwick) was proposing the establishment of a Development Corporation whose purpose was to be the acquisition of land which would then be rezoned residential, and developed.
The significant enhancement of the land values would be "captured" by the corporation to use for the establishment of parks, sporting amenities, roads and other infrastructure needed by new communities.
There was understandably quite a backlash from landowners and the Council Elections in August 1974 were mainly fought on whether the corporation proposal should continue.
Ken was encouraged to stand for Council, which he did, and was elected to represent the Narre Warren Ward in 1974, a position he retained at subsequent elections until he retired from Council in 1983.
During this time Ken was encouraged on two occasions to stand for the position of Mayor but did not pursue such appointment as he preferred not to be in the "limelight".
During his time in Council Ken not only supported initiatives for his local area but also promoted other causes – the development of the Lysterfield Lake Park as a community facility, and the establishment of a National Cancer Register.
Ken chaired the community advisory committee at the Lysterfield Lake Park for a number of its formative years during the mid-1980s. The project was to convert the obsolete reservoir and closed water catchment into a regional park. During this time, he initiated through Anglicare a program for unemployed young people to undertake work at the park.
The park was opened at a ceremony held at the park on 29 November 1986. Former Assistant Director of the National Parks Service Ian Weir commenting on Ken's role stated: "It was his …commitment to community service that over a period of several years led to the park developing into a jewel in the crown of urban parks in Victoria".
The establishment of a National Cancer Register was Ken's initiative at the Council and he kept bringing forward new ideas to pursue the cause.
All states of Australia kept various records but the concept of having all the statistics in one place for research purposes had not happened.
Ken worked for many years with Sir Edward Hughes, a Melbourne surgeon (and brother-in-law of Councillor Bill Hudson) and a number of other medical identities to encourage the creation of a national register.
The Australian Cancer Database was finally established some years later and provides valuable data for researchers about all cases of primary malignant cancers diagnosed in Australia since 1 January 1982.
The City of Berwick Council presented a framed letter under the seal of the Council to Ken commending him on his part in the establishment of the register – "Council certainly acknowledges and commends you for the many years of persistent and dedicated work which you have displayed".
Ken retired from Council in 1983 and remained living in Narre Warren North for the remainder of his life, in later years caring for his wife Jean who had suffered some episodes of bad health.
Ken died in January 2008 at the age of 93.
The City of Berwick named the Ken Browne Reserve located in Guilford Crescent Narre Warren in his honour.