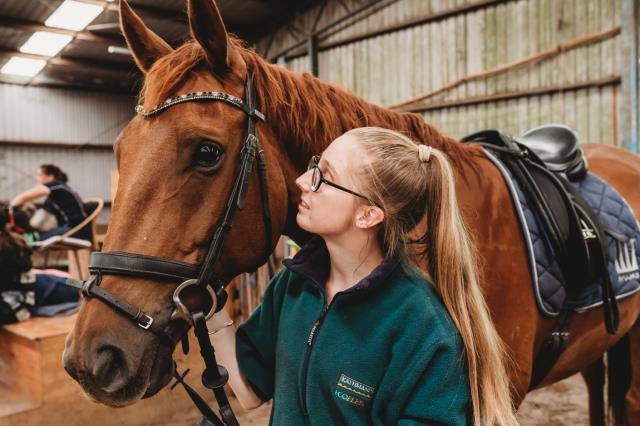 Equestrian Charity Equine Pathways Australia in Narre Warren is empowering people with disabilities and helping them find their tribe.
Founder Julia Battams previously worked with Equestrian Australia and with athletes with disabilities, training them for the Paralympic Games and world championship competitions.
Athletes are supported by qualified allied health professionals who help them set and achieve goals in their riding and training, and adaptive equipment is used to provide a safe and supportive environment for athletes.
The program is about creating a supportive, safe community where people can learn new skills and meet others like them.
EPA offers recreational, vocational and high performance programs, depending on the athlete's preference.
The strong social bonds between participants have quite literally saved people's lives, participant Mel Diplock explained.
She came to EPA after an accident in 2009 and major spinal surgery in 2010 left her with a disability.
"It's quite dramatic to say this but I can openly say I wouldn't be alive without EPA," she said. "It was that bad, the depression. I can pretty much guarantee there wouldn't be one participant who hadn't said at one point, 'I wouldn't be here without EPA' -it means that much to people with disabilities."