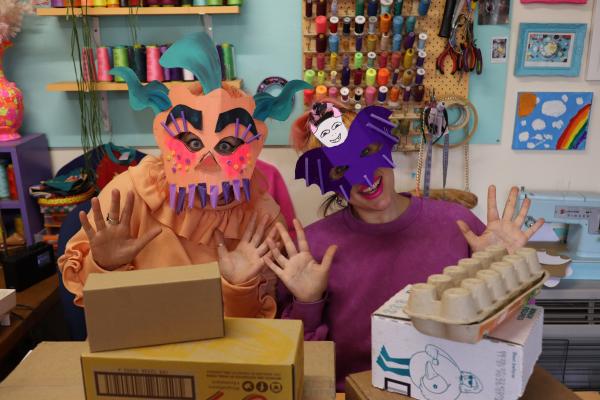 To celebrate Halloween, Bunjil Place will be hosting a free wearable art workshop for kids on Saturday 30 October.
Artists Sarah Seahorse and Luna Aquatica will lead children for a headdress and/or mask making workshop with a focus on free, recycled and easy to access materials. 
"Through our creative, fun and practical craft workshops, we hope to encourage people to think outside the box- or inside the recycling box as the case may be!" Sarah Seahorse said.
"Through creative re-imagining of household waste, unloved clothing, broken toys or jewellery- we hope to encourage people to see discarded waste in a whole new light and create wonderful new wearable creations they can be proud of while also saving things from going into landfill.
"Our work is special in that it is colourful, beautiful, inspiring as well as sparking conversations about recycling and re-purposing materials. We also hope to encourage people to express themselves, dress up and feel powerful in something they have handmade themselves or collaborated with family and friends."
Head to bunjilplace.com.au to book your spot in the Monster Mask workshop.