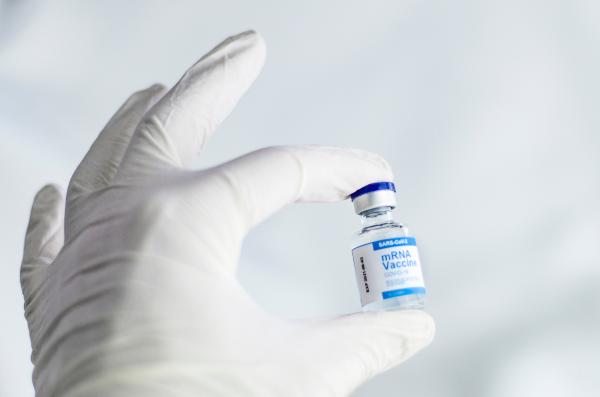 By Danielle Kutchel
Holt MP Anthony Byrne has joined forces with the president of the Pharmacy Guild of Australia Victorian branch to call for pharmacies to be able to administer the Covid-19 vaccine.
Visiting Terry White Chemmart Pharmacy on Clyde on Tuesday 6 July, Mr Byrne called on the Federal Government to allow local pharmacies to provide the vaccine in the same way they currently provide the flu shot.
Mr Byrne suggested allowing pharmacies to dispense the vaccine could help bring an end to lockdowns.
"'We know that the more Australians who are vaccinated, the more chance we have to avoid lockdowns and be able to travel freely," Mr Byrne said.
"The current pace of the Covid-19 vaccination rollout is unacceptably slow. It's been a vaccine stroll-out, not a vaccine rollout."
According to Mr Byrne, 816 Victorian community pharmacies applied to the Federal Government to be able to give the vaccinations – but only eight, mainly in regional Victoria, had been approved.
He said as more vaccines came online, it would be vital for pharmacies to be able to work alongside GPs and vaccination hubs to get the shots into people's arms.
"Local pharmacies should also be able to provide the Covid-19 vaccines now.
"We need our pharmacies armed with proper vaccine stock working across the country so we can increase Australia's vaccination rates, and our local vaccination rates and end the risk of future lockdowns in Victoria."
Pharmacist at Terry White Chemmart Pharmacy on Clyde and president of the Pharmacy Guild of Australia Victorian branch, Anthony Tassone, said pharmacists across the country – not just in regional and rural areas – should be part of the rollout.
He said customers had asked him to give them a Covid vaccine, but he was unable to provide one "because I don't have vaccines in the fridge".
He said pharmacies across Australia had been invited to submit an expression of interest (EOI) to the Federal Department of Health in April to participate in the vaccination program, but only about 200 nationally had been approached by the Commonwealth.
"We literally need all immuniser hands on deck," he said.
"Vaccine frustration is a major issue; ready, willing patients are unable to get the vaccine.
"We have made this far harder than what it had to be."
A spokesperson for the Australian Department of Health confirmed the EOI process had taken place in April, when National Cabinet had "agreed that States and territories can choose to incorporate community pharmacies into their roll-out plans in rural and remote areas where there are no or limited other points of presence".
The spokesperson said about 15 pharmacies in Victoria would be "on-boarded" in the coming weeks to give out the AstraZeneca vaccine.
Eight are expected to commence vaccination on Monday 19 July.
"As part of the ramp up of the Covid-19 vaccine in the second half of the year, there are currently planning activities underway for a proposed approach to engage community pharmacies to deliver one or more mRNA vaccines from September 2021 as supply allows," the spokesperson added.