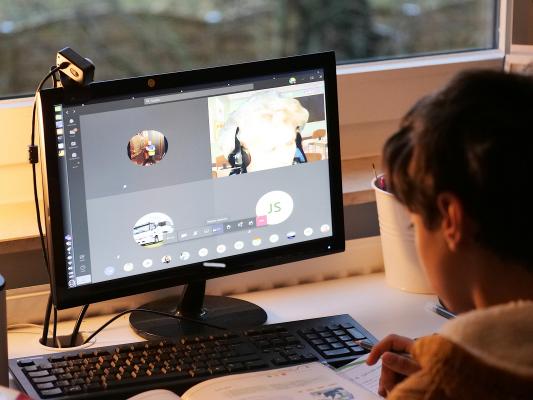 The Lab Network, Australia's world-first network of technology clubs for young people with Autism and Asperger's Syndrome, is calling on IT, computing and gaming professionals to help meet a growing need for tech-savvy mentors in its Melbourne and Victorian Labs.
Due to a growing number of enrolments and new Labs opening in metropolitan and regional areas, The Lab Network needs more people willing to share their professional passion and vocational skills in areas such as coding, social gaming, digital design, video production and more.
Applicants receive online and on-the-job training with ongoing support to become paid mentors at community-based Labs, which offer weekly after-school and weekend sessions for neurodiverse young people aged 10 – 20 who are often socially isolated but possess keen interests and emerging skills.
Mentors are also sought for The Lab Online, which provides video-based mentoring for acutely isolated young people living in regional and rural Australia as well as various skill-and interest-based groups nationwide.
Mentors work with groups of up to 20 young people aged 10 – 18 in an inclusive, mediated environment where participants can safely meet, play games, have fun and learn new skills with peers who share interests in computer technologies, IT and gaming.
The Lab started in Melbourne's west in 2010 and has grown into a national network which is expected to exceed 40 local Labs this year.
A growing evidence base supports the effectiveness of the Lab's service in helping participants to form friendship networks and develop both their social and technical (vocational) skills.
Chair of The Lab Network, Paul Staubli who runs three local Labs in Melbourne said: "Young neurodiverse people face huge barriers to success in school, work and life. Over ten years we have seen how mentors who share the kids' interests and offer encouragement and direction can make a big difference to a young person's outlook and their future success."
Digital designer and gaming enthusiast, Curtis Szczygielski, has been a mentor and trainer in Melbourne Labs for seven years and a Lab Online mentor since March last year when Covid-19 forced the closure of all physical Labs.
"Mentors make sure participants feel safe to be themselves and have fun with friends and technology and play games, while we help them work on their social and technical skills," Mr Szczygielski said.
"I absolutely love it. We have a lot of fun. It's a weekly commitment, the kids rely on you being there and you have to show you are into what they're into but it's a rewarding experience. I recommend to anyone who has skills to share and the time."
Rebecca Perkins, founder of special needs support service My Special Child and co-founder of Cranbourne-based the National PEKE Centre, said the opportunities presented by The Lab Network are "fantastic and vital for young autistic people".
"There are sadly not enough opportunities for many of our young people and to see opportunities like this being presented is a really important step in the right direction," she explained.
"Autistic individuals have many fantastic abilities and qualities and it's about time the world embraced this and allowed them to shine. Now all we need is more of these opportunities so that no neurodivergent individual goes without opportunity or without being able to excel and flourish."
Expressions of interest for a position with The Lab Network can be made by emailing admin@thelab.org.au or visiting The Lab Network website: https://thelab.org.au/