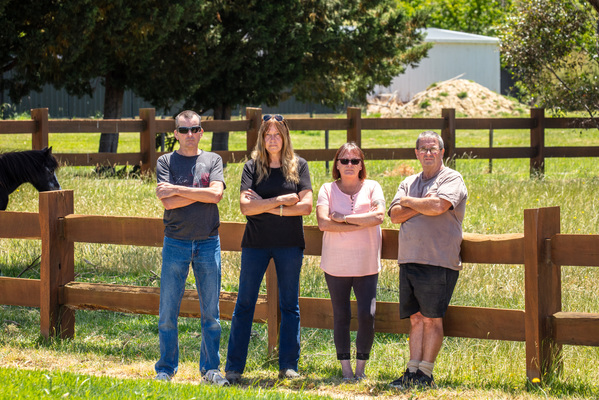 By Brendan Rees
A Sikh community's plan to run a temple in Devon Meadows had been thwarted after opponents had a remarkable win at a state planning tribunal.
The Victorian Civil and Administrative Tribunal handed down a decision on 22 July to overturn Casey Council's approval of a permit to run a place of worship at two sheds at 73 Browns Road.
Under the plans, which was submitted by the applicant A S Dhillon, the site proposed to accommodate up to 70 people with the sheds being used as a prayer hall and a smaller shed as a kitchen – with weekend sessions.
Casey Council approved the plans with conditions there would be no sound amplification outside the building – despite receiving 85 objections to the change-of-use application.
Several neighbours expressed their outrage after the permit was granted on 3 December last year, citing concerns of noise, loss of privacy, traffic congestion and not being appropriate for the rural area.
VCAT member Tracey Bilston-McGillen said in her report that a "key concern" was "the lack of assessment of the potential impact on the surrounding properties".
"There has been no acoustic study prepared and no traffic study. I find this surprising. I do not accept that 70 persons is such a limited number that the impacts do not need to be measured," she stated.
In her decision, Ms Bilston-McGillen stated she had also had concerns of the sheds being used until 10pm every Saturday evening.
"I am not persuaded by council or the permit applicant that matters of detail regarding the future operation and impact of the proposed use have been adequately addressed," Ms Bilston-McGillen stated.
The applicant Rita Menheere said residents were "so pleased with the outcome".
"It's more someone took the time to listen to us rather than the council who totally ignored us," she said.
Ms Menheere said she wasn't against places of worship however the green wedge zone "has got a preferred location for places of worship and it's not here"
"We are here for a quiet non-intrusive lifestyle … I don't want an Aldi here, I don't want a Bunnings here," Ms Menheere said.
"We don't want urban uses where we live otherwise I would live in the suburbs."
Ms Menheere's comments were echoed by neighbour Mark Mulready, who runs a hobby farm with his partner Marie McNeill.
He told Star News last December that their objection was not about religion but rather the plans being inappropriate for the rural area.

He said VCAT's decision not to grant a permit was a "big relief".
"It could've gone either way but we thought we had a good case," he said.

Green Wedges Coalition delegate Rosalie Counsell, who participated in the hearing via video, said the decision was a "good outcome for all those who value Casey's endangered areas of precious natural and rural character".

"This was a much-needed win for the local residents in particular and for Melbourne's green wedges in general – one that goes some way towards restoring confidence in the tribunal processes," she said.