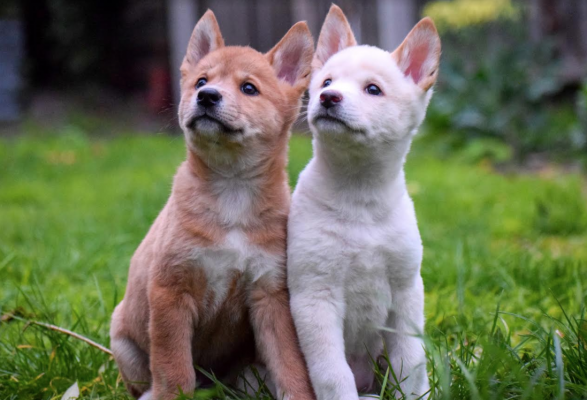 The pitter-patter of little paws is alive at Pearcedale's Moonlit Sanctuary after it welcomed two seven-week-old alpine dingoes.
And like most pups, they love to play and enjoy a bit of "rough and tumble," the sanctuary's life sciences manager Lisa Tuthill said.
"We can't wait to share these two new additions to the sanctuary with our visitors once Covid-19 restrictions have been lifted."
To celebrate the arrival of the new pups, the Sanctuary is running a public naming competition.
The winner receives a dingo puppy adoption, a puppy encounter, a dingo plush toy as well as a Moonlit Sanctuary double pass to visit once the sanctuary re-opens.
Michael Johnson, owner and founder of Moonlit Sanctuary, said dingoes played an important role in the Australian eco-system, dispelling any myth they were a pest.
"Recent research shows that dingoes keep feral predators like foxes and cats at bay, and so protect many other endangered species," he said.