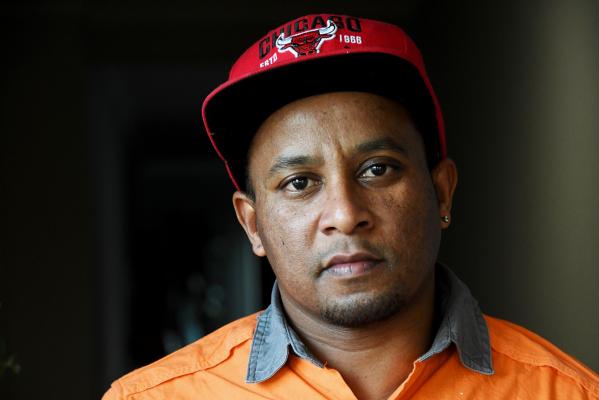 By Brendan Rees
Kerty Godon says he wakes up most nights reliving the horror day he lost his workmate nearly two years on.
Mr Godon was working as a welder at a Cranbourne West factory when his workmate, 21-year-old Dillon Wu of Lynbrook, died after succumbing to fumes while working in a confined space.
Mr Wu had just been two weeks into a metal engineering apprenticeship with the training arm of The Australian Industry Group while at the factory when he was found unconscious at the bottom of a large metal tanker about 10am on 4 October, 2018. He vividly recalled managers at the work site raising the alarm, shouting "Stop, stop, stop working, someone in a confined space".
Mr Godon, 41, who now works at a factory in Dandenong, decided to speak publicly about the incident in the hope that Victoria's new workplace manslaughter laws would send a clear message to employers that putting lives at risk would not be tolerated.
Under the laws introduced on 1 July, negligent employers now face fines of up to $16.5 million and individuals face up to 25 years in jail.
A WorkSafe Victoria spokesman said investigations were continuing into the Cranbourne West factory incident.
Meanwhile, Mr Godon, who described Mr Wu as "friendly" and a "really, really good guy", said he was still struggling to comes to terms with Mr Wu's death, and had become a "complete wreck".
"I can't sleep sometimes. All the time when I see the trailers, all the tankers on the road … just straight think about the incident."
He said he wanted employers to be held accountable and not to "cut cost at the expense of safety".
In a statement read out by Cranbourne MP Pauline Richards on behalf of Mr Godon at a Victorian Parliament sitting in November, 2019, it said: "Each day, I was getting more and more depressed; in a state of shock; on the verge of losing my sanity. I was going mad with the persistent recurrent nightmares."
"I kept reliving the attempts of my colleagues trying, in a desperate move to resuscitate him but to no avail," his statement read.
Ms Richards said the impact on Mr Wu's colleagues and family "cannot be underestimated" and every worker "should be safe at work"
"This law shines the spotlight on that. I know Dillon's case is still being investigated so I won't go into specifics but it's clear that it's a really tragic example of why workplace safety is so important," she said.