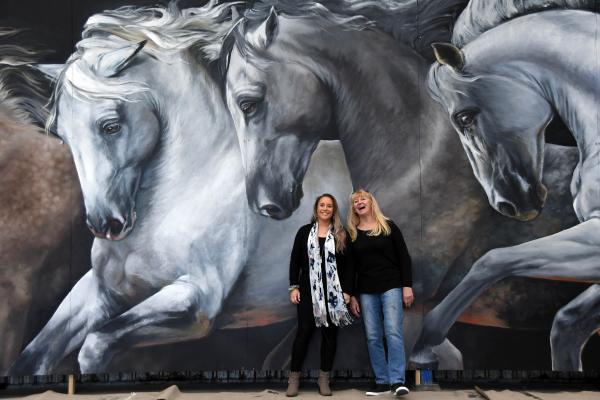 By Brendan Rees
An eye-catching mural has been unveiled in Tooradin paying tribute to brumbies – which the artists say "have helped us through wars and are a part of our heritage".
The mural at The Ark: Natural Animal Feeds and Farm Supplies on Tooradin Station Road, was painted by artists Melissa Turner and Brigitte Dawson of Melbourne's Murals (pictured).
A horse enthusiast, Ms Dawson said she was saddened by a proposal to cull brumbies in the high country and hoped to "send a message and help in some way" and raise awareness through the mural.
"We strongly believe murals and street art is something that can be used to encourage people to visit and hopefully spend time in the town," she said.
In the piece, Lewis Benedetti, a renowned skilled horse man, is featured "bringing the horses home".
Picture: STEWART CHAMBERS. 211123_08