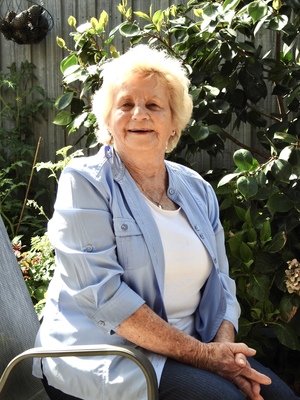 By Brendan Rees
A dedication to helping others in need has earned well-respected former nurse Lilian Leonard an Australia Day honour.
The Pearcedale resident was awarded the Medal (OAM) of the Order of Australia for service to community health.
The former registered division one nurse said the award came as a "surprise".
"It came as an email and I was going to get rid of it as junk," she laughed, "and then I saw the insignia on top."
"Very humbling because I'm just an ordinary person," the great-grandmother said.
It's not the first time Lilian has been recognised for her work either. In 1993, she was the recipient of an Advance Australia Foundation Award.
Born in Kolkata, India, Lilian's family came to Australia in 1951 when she was aged 13. The family lived in Oakleigh and Lilian graduated from the Melbourne School of Nursing in 1959.
Following marriage and a family of four children, Lilian started a nursing at Cabrini Hospital. It was here that she met surgeon Sir Edward Hughes who sponsored her training in stomal therapy at the Mayfield Centre in 1979.
Lilian said stomal therapy – a surgical procedure which results in a section of the bowel being brought to the surface of the abdominal wall – is "something not really talked about and yet in Australia we have 44,000 people that wear a bag."
"I worked at Cabrini for 15 years but I thought I had been in the private sector too long so I moved to PANCH, a large public hospital in Preston.
"PANCH was a wonderful experience because there was a big ethnic community. A lot of people couldn't speak English and they were very isolated," she said.
During this time Lilian attended several overseas conferences on stoma care and worked in hospitals both in Oslo, Norway and in London.
In 1987 she set up an Ostomy Support group at PANCH– which met once a month for patients.
"I got so much out of it – so much support and love," she said.
But then came a question from a young person who said: "'Lilian, it's really nice to come along to these meetings but there's nothing for young people'," Lilian said.
So Lilian placed an advert in the Preston Times in 1989 inviting young ostomates to a gathering at PANCH. This led to her being the founder of the Young Ostomates United Support Group (YOU) which aims to encourage support and friendship between young people including children with a stoma.
"YOU is still going – we have just had our 30th birthday," she said.
When PANCH closed in 1998, the hospital moved to the new Northern Hospital but Lilian continued to volunteer her time working with the Ostomy Support Groups.
Lilian semi-retired in East Gippsland where she worked part-time at Bairnsdale Hospital for six years setting up stoma and breast cancer support – capping off a "wonderful career."