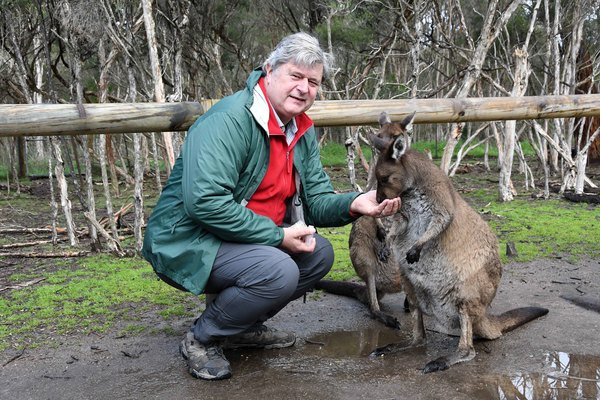 Moonlit Sanctuary has once again shone at the RACV Victorian Tourism awards, winning gold in the ecotourism category.
At the recent RACV Victorian Tourism Awards, Moonlit Sanctuary Wildlife Conservation Park in Pearcedale was announced as the gold winner for the second consecutive year.
"As a privately-owned Sanctuary, our aim is to grow awareness of the work we do towards conservation and endangered species recovery. We were particularly pleased to receive the highest level of recognition for ecotourism as this category reflects our values," said Michael Johnson, founder and director of the sanctuary.
"2019 was a particularly rewarding year for our conservation work as we had a bumper season of breeding the critically endangered orange-bellied parrot with over 60 young birds leaving the nest – a record for Moonlit Sanctuary," he added.
"Our commitment to conservation is pivotal to our strategy and we do our best to position our standards to the highest level possible. Our priority is to always give our visitors an excellent and meaningful experience and it is an immense honour to have our efforts recognised".
For over 30 years the Victorian Tourism Awards have showcased and recognised the state's leaders in tourism excellence. The awards encourage businesses to meet and strive to exceed industry standards and play an integral role in rewarding business excellence, innovation, industry professionalism and collaboration.
Moonlit Sanctuary are now finalists in the Qantas National Tourism Awards for Eco Tourism, with the ceremony to be held in Canberra.