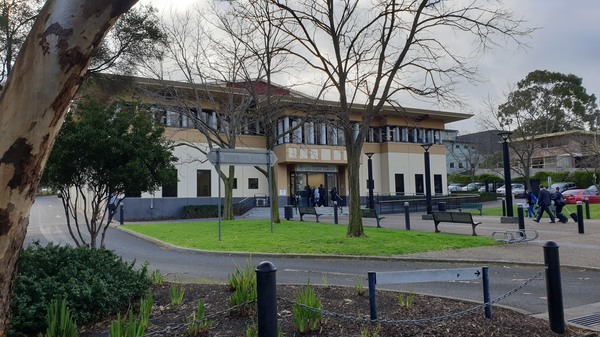 By Cam Lucadou-Wells
A Cranbourne dad has argued in court that his back-shed cannabis crop was grown to stop his son using ice.
Anthony George Buckingham's 43 plants with UV head lamps, fans and watering systems were seized during a raid of his home by police on 2 July, the court heard.
Police also seized more than 750 grams of dried cannabis in the shed and house.
After his arrest, Buckingham told police he was willing to sell the drugs to customers.
He'd ordered the seeds for his crops from overseas, Dandenong Magistrates' Court heard on 12 November.
He pleaded guilty to trafficking and cultivation of a drug of dependence.
Defence lawyer Esan Pilai argued that Buckingham was mentally impaired at the time.
Buckingham's reasoning that the crop was set up to stop his son using the drug 'ice' showed that he was "not in the right mental state".
"He failed to realise the gravity of the situation."
The accused's depression and anxiety – as outlined in a psychological report – would be exacerbated in jail, Mr Pilai told the court.
Magistrate Steven Raleigh indicated that Buckingham faced possible jail due to the quantities of cannabis.
He said Buckingham's mental health issues didn't constitute mental impairment.
His mental health should have been addressed when diagnosed six years ago, Mr Raleigh said.
"Everyone who goes to jail is going to be depressed."
Buckingham, who had no prior relevant convictions, was sentenced to a two-year community corrections order.
It included 200 hours of unpaid work as well as drug and mental health treatment..