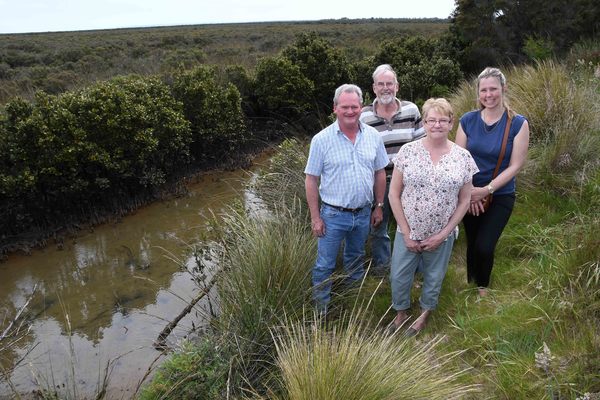 By Brendan Rees
Tooradin residents have backed a proposal to build a walking trail that would encompass the picturesque Mangrove region of Western Port Bay and potentially attract "busloads of tourists".
In a big push to promote tourism, Casey Council's has plans for a 'Casey Coastal Trail' which would link up the coastal villages of Blind Bight, Pearcedale and Tooradin.
Under the plan, the trail would allow visitors to wander the flooded mangrove forest, tidal salt marshes, and seagrass channels and include a lookout with scenic views across Western Port Bay.
It would also feature information boards, bird viewing boxes and/or seats.
Councillor Geoff Ablett put forward a motion in October to include the Casey Coastal Trail into council's Draft Walk and Ride Strategy 2019-41 with a feasibility study also to be undertaken – however this would be subject to funding in the 2020-21 council budget.
"Most of it would be a gravel path but there would be a huge board walk out over the mangroves and make Tooradin a real tourist attraction that it is," Cr Ablett said, adding "I'm pretty confident the feasibility will be very positive".
He said the project was the "number one item" the people of Tooradin wanted in their town plan "which we're about to start working on".
Cr Ablett said the study would also need to consider the "complexities" of land ownership – which is currently shared by Melbourne Water, Parks Victoria, Department of Environment, Land, Water and Planning – "to negotiate these types of outcomes".
Casey manager of city and asset planning Keri New said the distance of the trail had not been determined but it was "presumed this detail will be one outcome of the study".
The Tooradin Business Association's (TBA) president Nicole George said the proposed trail would be a huge win for the community but there was "no commitment, nor advocacy by Council to state government for the delivery of this Coastal trail, in any given time frame".
"How many plans have to be written before we get some kind of action?" she said, adding the community hoped the project would begin within three years.
"Given that this report is for up to 2041, it can only be inferred that the Coastal trail is at the later end of this time line, and does not incorporate Tooradin".
"(It would) entice people to get moving on day trip outings to a coastal town where they can walk, run, or ride on an extensive boardwalk."
Cr Ablett said at the October meeting: "Hopefully we can advocate for funding to be allocated in the 2021 budget for council to undertake the preparation process for this trail in Tooradin".
Tooradin Foreshore Committee president Tim Burgess said the walking trail had been "on the drawing board for a long time".
Mr Burgess said he believed council were behind the project but as to how it would be funded would be "the biggest issue".
Rochelle Halstead, business owner at Tides Bar and Grill in Tooradin said the coastal trail was "a fabulous idea".
"The board I know has been on the radar for years … it's just crying out for it," she said, adding it was an "opportunity to showcase the mangroves if it's managed very well."
Submissions regarding the Draft Walk and Ride Strategy 2019-41 will come back at a council meeting yet to be announced.