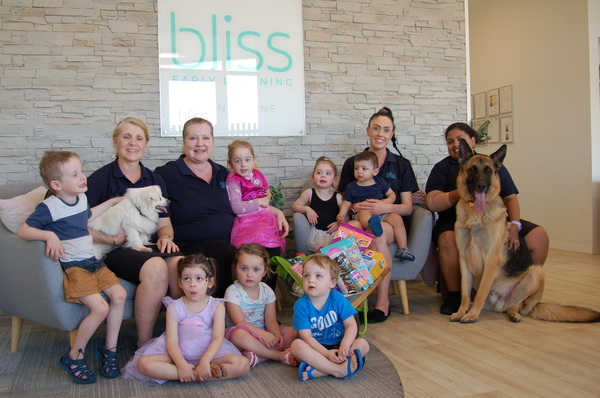 By Brendan Rees
The Christmas spirit has begun early at a Cranbourne early learning centre as children and staff strive to help an animal shelter.
Bliss Early Learning has been busy collection dog and cat food donations for the Cranbourne Lost Dogs' Home.
Staff member Danielle Brocklehurst said children in the kinder room had been talking about careers with a few putting their hand up to be a veterinarian.
"They talked about pets their own pets and how some got lost over the Christmas and New Year period, when fireworks or thunder storms could make dogs scared and run away," she said.
German Shepherd Kai and Maltese cross Pomeranian Toto visited the kids at the centre as part of their learning and discussion.
Ms Brocklehurst said it was pleasing to see the children take an interest in giving to others in need at Christmas time.
"It's so important that we give to local charities that look after these animals all throughout the year not just Christmas time," she said.
"The shelter helps hundreds of family's be reunited with their pets after escaping or getting lost in the area.
"The children at Bliss Early Learning really loved having the dogs visit and setting up a play area as a veterinary centre as part of their learning experience," she added.
Donations to Cranbourne Lost Dogs Home can be made on their website www.dogshome.com or dropped at Bliss Early Learning in Cranbourne.