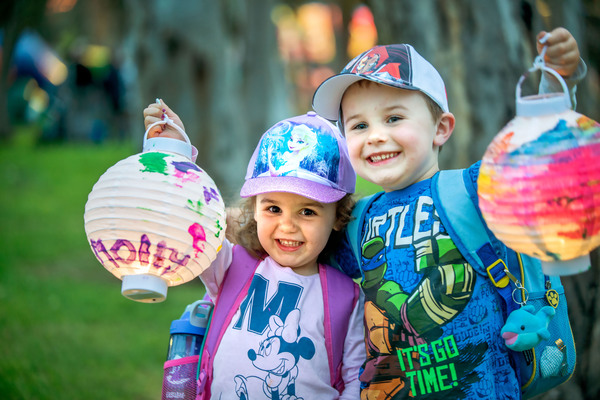 By Brendan Rees
There was a feast for the eyes, performances, and dozens of stalls on offer for the bumper crowd that attended the Lynbrook Lantern Festival on Saturday 5 October.
More than 6,000 people were treated to balmy weather as they gathered to watch lanterns light up Banjo Paterson Lake at the annual event.
Now in its ninth year, Lynbrook Residents Association events manager Vanessa Watson hailed the event as a success, saying it was one of the biggest crowds on record.
"There were people everywhere you could look," she said, adding "we were very blessed with the weather."
As well as the painting of the lanterns there was pony rides, a drumming workshop, carnival rides, and a heart-stopping fire show.
Other activities included a free magic show, an inflatable maze, jumping castle, Draco the dinosaur and Star Wars characters, dancers and a kid's choir, and an animal farm.
There were also plenty of food stalls selling pizza, deluxe donuts, barbeque, fairy floss, popcorn, ice cream, and more.
Ms Watson extended her thanks to all the volunteers who make each year possible.
"Without them we would really struggle, they make a big difference."
Ms Watson said some people returned the next day to help with the clean-up, and collect the remaining floating lanterns.
"The cleanliness of our park for the ducks and the users obviously is paramount with any of our events," she said.