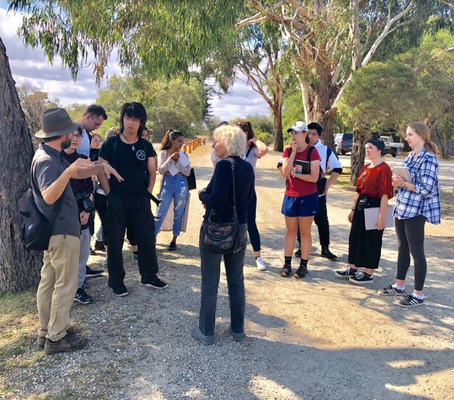 By Brendan Rees
A new marine discovery and visitor hub is on the cards for Tooradin – 17 years after the once popular marine life education centre burned to the ground.
Tooradin Business Association (TBA) has advocated for the proposal, and is working closely with the Healesville to Phillip Island Nature Link (HPNL).
However, a site for the centre has yet to be determined, and no planning application has been submitted to Casey Council, TBA marketing and media director, Nicole George said.
The plans would include a cafe, gift shop, access point to kayak tours of Sawtells Inlet, a conference room and meeting room, and an outdoor play area.
A competition was set earlier this year for third-year design studio students from Monash University to come up with the best design for the centre.
The TBA will view the designs on Thursday 13 June at Monash University's Caulfield Campus.
The students also sought inspiration during a 3-week trip to China where they viewed some of the world's leading contemporary public landscape designs.
Ms George said the new centre, would be the "ecological learning hub of importance."
"The marine eco centre would not only be of ecological importance on a state level but also an international level due to the Blue Carbon Initiative," she said.
"We have only engaged Monash University students to develop some proposed plans to further scope and develop the project in relation to securing investors and gain interest in the project," she said.
"The development of the Tooradin Mangrove Trail boardwalk system would also allow for all visitors to learn about the pivotal role this region places at an international level in relation to climate change."
The TBA recently formed a sub-committee of which it is inviting academics, potential corporations for sponsorship and all interested persons and investors to join.