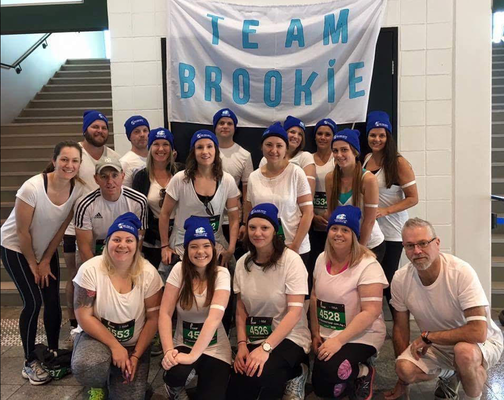 By Brendan Rees
A South East woman is stepping up for a good cause.
Mandy Lewry of Cranbourne East says she's nervous about taking on the steps at the MCG for a charity event next month but will draw inspiration from her cousin.
"My dear cousin Brooke fought her battle with MND for nine years and sadly passed away in 2016 at the age of 37," she said.
Ms Lewry will scale the grandstands at the MCG when it hosts the Stadium Stomp on Sunday 30 June, which raises money for various charities.
"I do get a little bit nervous each year leading up to the event, but that's mainly because I'm unfit, and am an asthmatic," she said.
"I say every year I will get fitter for it, but I don't. But you know what somehow I get through it!
"I struggle and I'm the last or nearly lady out our team, but my thinking of Brooke gets me there."
And their team has grown bigger each year: "Last year Brooke's son and her nieces and nephew participated in the junior stomp and they will again this year!" she added.
The first time she joined family and friends at the Stadium Stomp, she said Brooke sat at home eagerly watching Facebook to keep updated with their photos and messages.
"Brooke was so incredibly grateful for the love and support from us all doing that for her and all MND sufferers.
"It is the best thing I've been involved in (apart from the Big Freeze fundraiser day)!
"We raised over $3000 dollars last year for Fight MND," she said.