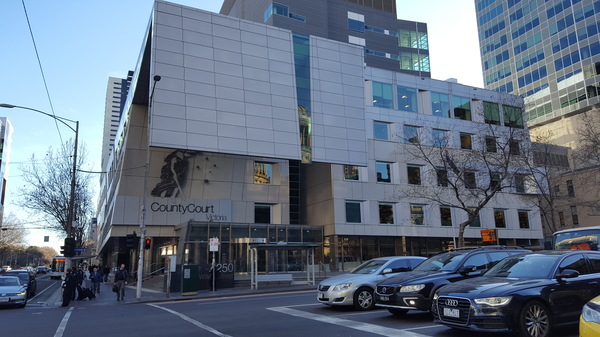 By Cam Lucadou-Wells
A Comanchero who led a large-scale drug trafficking operation in the South East and survived a targeted shooting at a Hampton Park tattoo parlour has been jailed.
Robert Ale, 37, of Lyndhurst, headed and controlled The Last Kings – a group tasked to do the work that the Comancheros couldn't be seen doing, Victorian County Court judge Paul Higham said on 8 March.
While Ale's enterprise built his standing in the criminal world, it was a "direct challenge to the fabric of the community".
"You did believe you were above the law," Judge Higham said.
Ale had used the force of his personality, fear, money and misguided loyalties to corrupt "impressionable" associates to carry out crimes such as the violent enforcement of a debt in Doreen in late 2016.
Before the attempted drive-by shooting, Ale had texted one of his minion enforcers to "enjoy the adrenaline rush".
However, police foiled the plan as well as an earlier proposed bashing at the unknown victim's home, the court heard.
Ale had also conspired to burn down a Kittens nightclub in Melbourne – a venue seemingly owned by a rival outlaw motorcycle gang.
He'd also instructed an associate to torch a stolen Mercedes Benz in Dandenong. Police in the area again foiled the plan and retrieved the vehicle.
Ale was charged with trafficking a large commercial quantity of nearly $1.25 million of ice over five months in 2016-17.
He also trafficked cocaine, amphetamine, cannabis, ecstasy and 1-4 butanediol during the same period.
Cash, high-end watches and a gold ring seized from Ale's home showed the considerable profits of his enterprise, Judge Higham noted.
Ale had survived up to 10 rounds of bullets during a shooting at Nitro Ink tattoo parlour in Hampton Park in February 2018.
As a result, he suffered health issues including a hernia that needed urgent invasive surgery, the court heard.
He'd suffered post-traumatic stress from growing up with severe beatings in an abusive, violent household in Frankston. His PTSD had escalated since the shooting.
These lasting impacts gave context but no excuse for Ale's offending, Judge Higham said.
While working in events and marketing at Nitro Gym, Ale became attracted to the "brotherhood and belonging" offered by the Comanchero gang, Judge Higham noted.
At the same time, Ale's drug use accelerated.
While being jailed and released on strict bail in 2017, he'd enthusiastically taken part in alcohol and drug treatment. He'd shown genuine remorse and contrition, the court heard.
However as the "apex" of a drug operation, Ale needed to be sternly punished, the judge said.
"Drugs are quite simply tearing the heart out of our community.
"Our community is losing a generation.
"Those who participate in this evil trade can expect to be punished."
Ale had pleaded guilty to an array of drug, weapons and proceeds of crime offences as well as conspiracy to commit arson and recklessly cause injury.
He was jailed for 18 years with a minimum non-parole period of 13 years, nine months.