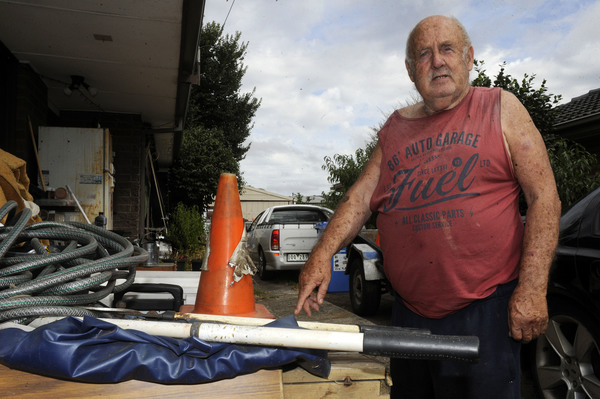 By Brendan Rees
A Cranbourne man has expressed his dismay after a car and truck battery was allegedly stolen from the front of his home on Saturday 2 March.
Malcolm Johns, 75, said a man approached him at his front door on Hotham Street earlier in the day asking to have the batteries which he told him 'no'.
"I came out to the door and he's standing there and I said no. Now I haven't got a battery," he said.
"Very, very annoyed. When you say no, it means no."
According to Mr Johns his neighbour told him he had seen people "go around on a push bike and then they have a car following them."
"They went to his door on a push bike asking for batteries as well."
Mr Johns said he had the truck battery on charge and says both batteries, worth about $450, were taken sometime between 10 pm Saturday 2 March and 11am on Sunday 3 March.
"I can't leave anything out. I've got to leave my door shut but not locked because of my heart attack. If someone wants to get in they don't have to knock the house down," he said.
"You should be able to leave things on your porch not touched," he said.
"I'm probably old fashioned that's the way I look at it."