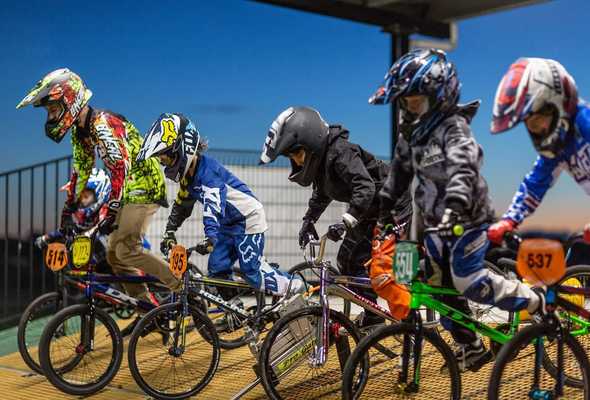 By Brendan Rees
A Casey BMX group and two individuals are in the running for state sports awards for their outstanding contribution to sport to the community.
Casey Wolves BMX Track – Regional BMX Track and Sports Cycling pavilion has been nominated as a finalist in the 2018 Victorian Sport Awards and is vying for the Local Government Initiative of the Year award.
Elaine Duyvestyn is in the running for the Service to Victorian Community Sport and Recreation award for her for contribution in softball, while Phillip Craig is up for the Community Official of the Year Award for his commitment to motor sport.
Ms Duyvestyn of Cranbourne has dedicated 50 years service to the Melbourne Softball Association.
"At a state level I've been involved in the board of management. I've also spent the last 50 seasons at Fawkner Park as a player, coach, administrator, and a whole range of positions," she said.
"I've had a life-long involvement in softball which I love, it's the passion I have. Obviously I wouldn't do what I've done without the support of my family."
Ms Duyvestyn said she was honoured to be nominated for the award.
"It's my peers that have thought enough of me to nominate me for this award and that means an awful lot to me."
Elaine has also dedicated 30 years as a volunteer in management with Clarendon Street Community Child Care Centre in Cranbourne.
The Victorian Sport Awards is the night of nights for the Victorian sporting community; celebrating participants, coaches, organisers and the volunteers behind the scenes from all levels of sport in Victoria.
Each year the Victorian Sport Awards honours those who have made an outstanding contribution to sport in Victoria as individual or team athletes, coaches, administrators and volunteers from both metropolitan and regional areas in Victoria.
The awards will be announced on Wednesday February 20 at Marvel Stadium, Docklands.