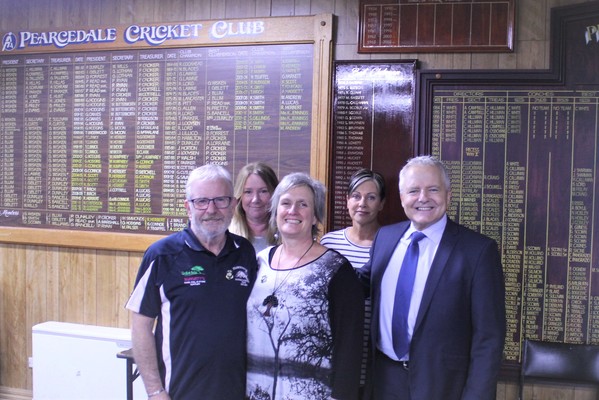 Pearcedale Football Netball Club will receive a boost in funding if the Liberals win this month's state election.
The Coalition has promised to provide $300,000 towards an upgrade of the pavilion amenities to include female friendly change rooms and encourage female participation.
City of Casey have pledged to contribute the remaining funds to complete the project and provide the Pearcedale Football Netball Club with improved facilities.
According to the Coalition, Victoria's population is growing at around 150,000 people a year, and local suburban and country sporting club facilities are "increasingly run down and stretched."
Minister for Sport, Danny O'Brien said Labor had "badly neglected" local sporting clubs while being in power for 15 of the last 19 years.
"The City of Casey is one of the fastest growing cities in the nation; Pearcedale Football Netball Club is experiencing growth in membership and are finding it difficult to keep up with increased demand," he said.
Member for Hastings Neale Burgess said the funding would make a huge difference, attracting more young women to play at the club, aiding in more engagement with sport and developing positive relationships across the community.
Labor has been contacted for comment.