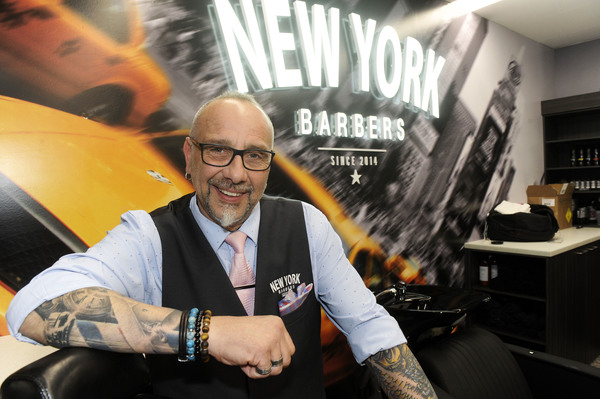 With Mario Fallace, co-owner of New York Barbers, Berwick
What is something people don't know about you?
I don't have a Year 9 Pass.
What is your most memorable moment?
I have many, but most recent – watching the best team work in one the of the biggest and best Barbershops in Australia.
What inspired you to open a vintage-inspired salon?
I always wanted to create the traditional barbershop, to reflect the special skillset of old school barbering.
How long have you been a barber and what services does your shop offer?
I have been a barber for 35 years and we offer Men's Haircuts, Beard Trims and Shaves, as well as barista made coffee.
What is your favourite movie?
After the Promise
If you were PM for a day, what would you do?
I would take a look at how we recruit politicians.
At school I……
Did very little.
Favourite holiday spot in Australia?
Whitsundays
Which six dinner guests dead or alive, would you invite to dinner? My Grandparents, Elvis, Superman, Pink, Richard Branson, Christina (My Wife)
What's your favourite book?
'Who moved my cheese?'