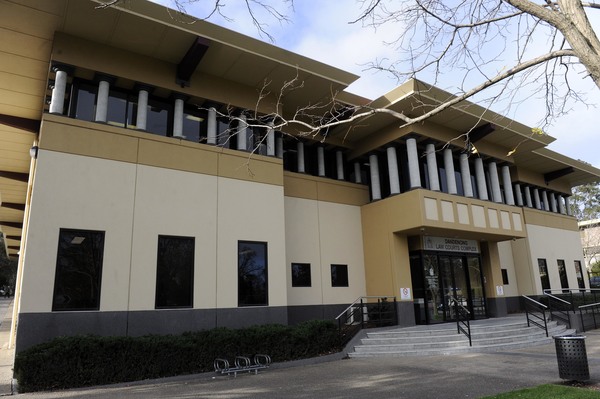 By Cam Lucadou-Wells
A suspended driver with an array of illicit drugs in his car was intercepted by police after driving the wrong way in a slip lane in Cranbourne, a court has heard.
Trevor William Anderson, 30, of Springvale, was spotted driving his Yaris down the one-way slip lane on South Gippsland Highway and Camms Road about 2.24am on 4 May.
Police seized about 8 grams of cannabis in separate bags on his person.
In the car were a bag of methamphetamine and a bag of amphetamine, police told Dandenong Magistrates' Court on 10 September.
He told police there was "no good enough reason" for his offending.
"Another stupid decision, no reason."
Anderson – who had a lengthy criminal history – was on a County Court community corrections order at the time.
He also pleaded guilty to burglary and theft from a mobile-phone repair business in Springvale on 1 January – prior to the CCO period.
Anderson initially denied the latter charges despite a blood sample collected at the scene matched his DNA.
The CCO, including a drug treatment program, was Anderson's best opportunity to overcome his long-standing drug issues, a defence lawyer told the court.
The police intercept in May was a "blessing in disguise", derailing Anderson's plan to use the seized drugs, the lawyer said.
A County Court judge was judicially monitoring Anderson, was aware of his recent offences and didn't want to interfere with the CCO, the court heard.
Anderson was responding well to supervision, with still a number of programs to be put in place, according to a judicial monitoring report in July.
Magistrate Julie O'Donnell said she'd "frankly stopped counting" while reading his long criminal history.
"I have to say I'm inclined to jail Mr Anderson immediately for the driving-while-suspended."
However she noted the "positive" judicial monitoring report and that Anderson was "in treatment" before a County Court judge.
Anderson was sentenced to perform 150 hours of unpaid work as part of a concurrent 18-month community corrections order.