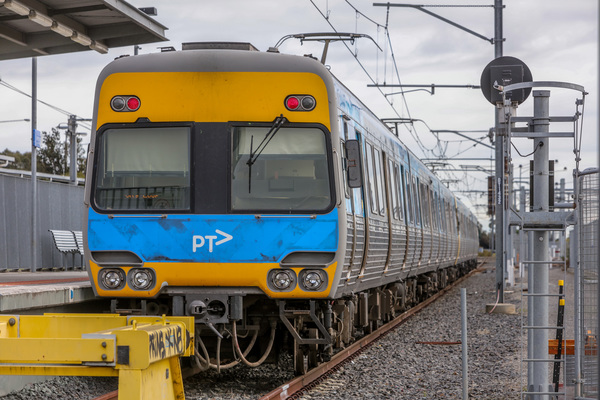 By Brendan Rees
Commuters will face days of train pain with disruptions hitting the Cranbourne, Pakenham and Dandenong lines as platforms are extended next month to cater for new high-capacity metro trains.
As part of an 11-day August construction blitz, buses will replace trains between Saturday 4 August and Monday 14 August on sections of the Cranbourne and Pakenham lines past Dandenong as part of the construction blitz.
Replacement buses will run between Dandenong and Cranbourne from 4-5 August, between Dandenong and Pakenham from 4-12 August, then between Westall, Cranbourne and Pakenham on 13 and 14 August.
During this time, there will be express bus services between Westall and Cranbourne and Pakenham, and additional services that will stop at all stations.
Acting Minister for Public Transport Luke Donnellan said the upgrades were urgently needed to keep up with demand on Melbourne's busiest train lines.
"We ask passengers to bear with us through these disruptions as we work towards creating the train service that Victorians expect."
"Unless we act now, the system will eventually run itself into the ground," he said.
Works will include building longer platforms and replace ageing rail infrastructure to improve train reliability.
Opposition Public Transport Minister David Davis said the biggest question was "Why on earth didn't they do some of this upgrade work while they had the line out of action with the sky rail construction?"
"Why couldn't they do both of them at once instead of inconveniencing people twice," he said.
"There's already been month and months of disruption. Everyone understands the various upgrade works need to occur but surely you'd think they could coordinate those works with the earlier works."
Mr Davis said there had been a "pretty big deterioration" with punctuality services on the Pakenham and Cranbourne lines. "Daniel Andrews has got to explain why he can't run the railways."
Public Transport User's Association spokesman Daniel Bowen said upgrading the rail system was vital to cope with population growth. However he said it was a shame that the works would cause a disruption.
"Hopefully authorities are doing everything they can to minimise the impact. It's critical that they provide enough buses and staff to help things run smoothly. They should also be looking at bus priority measures wherever possible to help packed buses avoid getting stuck in traffic," Mr Bowen said.
The high-capacity Metro train are expected to carry up to 20 per cent more passengers while providing a more "spacious, comfortable ride."